While it might be tempting to use satellite imagery to make an installation plan because it appears like a faster route, missing little obstructions results in more truck rolls, redesigns, and overall time to complete the project.
The Top 5 Roof Obstructions You Can't See With Satellite Imagery (But Can With Drones)
Article from | Scanifly
Too many people rely on satellite imagery in solar despite 91% of surveyors acknowledging it's not perfectly accurate. While it's great for preliminary plans, it simply doesn't provide the necessary information for installation plans—namely, obstructions.
While it might be tempting to use satellite imagery to make an installation plan because it appears like a faster route, missing little obstructions results in more truck rolls, redesigns, and overall time to complete the project.
The Difference Between Remote Versus On-Site Assessment
Remote and satellite assessments are incredibly helpful for quick estimations. When you don't need all of the details, you can easily whip up a proposal that makes sense to a customer and shows them the potential of solar. However, there's a big risk that satellite imagery is inaccurate, either that the building itself has changed, the measurements are off, or it doesn't capture site context like trees or other obstructions.
On-site assessments, on the other hand, are necessary for installation plans because they provide the needed accuracy, real-time context, and comprehensiveness. While there's a truck roll involved, you get all the measurements and information you need to create a fully fleshed-out design. This includes spotting obstructions like the ones listed below and capturing roof health data that are essential for installing solar.
When you go on-site, you can do it all manually or you can use a drone. The manual method takes 30-60 minutes (or more) per roof and in some cases, you can't even measure all roof planes due to either safety or accessibility. Drones, on the other hand, take about 10-15 minutes and capture the entire site context without needing to go on the roof.
The Obstructions You Need a Drone to Spot
Satellite and aerial imagery won't capture the small details the design team needs to make an accurate installation plan. Here's what they miss—that drones won't.
1. Small vent pipes
Small vent pipes and other little obstructions likely won't show up in grainy satellite imagery. Or, even if you use more detailed aerial imagery, it's possible that the information is dated and the homeowners have since made updates. Drone surveying in person will ensure everything is captured and measured on all axes and viewable in a 3D model. This guarantees you know exactly where you can place panels and visualize the final installation plan.
2. Height and size of dormers and gables
Understanding the actual size of dormers and gables is critical for installation planning. Not only do you need to know if you can place panels on those sections of the roof, but you also need to understand the height for shading implications. Further, there's an aesthetic argument here—homeowners might not want panels in certain locations from your initial plan, meaning you need to look at additional areas of the roof for panel placement to match the offset.
3. Chimney height and position
Capturing chimney information is not about placement—that can come from a satellite—but understanding dimensions for shading simulation. Satellite data is often skewed, resulting in inaccurate shading calculations. A drone will capture the chimney's context in x, y, and z axes, meaning fully accurate measurements you can use for shading analysis.
4. Areas for conduit placement
Installation isn't just about panel placement, but also electrical conduits. You need need to check the meter location and find the best way to set the system up (both for production and aesthetics). While a manual on-site survey can capture this, it's time-consuming. A drone-based 3D model will capture the information automatically so your teams can work faster.
5. Objects around the house
An installation plan has to take into account not just the roof but anything on the property that might hinder solar production such as trees, electrical wires, or poles. This information is difficult to capture manually because there are a lot of possibilities, but capturing it with satellite imagery might lead to inaccuracies because the information is dated.
While some solar contractors will send a technician out to review everything manually, that can get expensive when factoring in truck rolls and labor costs. A drone can capture all the information during flight and the technical person can review the 3D model, saving time and project margin.
Drones: more accurate and ultimately faster
The big temptation behind using satellite data is the idea that it's "good enough" quality, but ultimately faster than anything else. But this just isn't true. The rate at which satellite imagery needs to be confirmed on-site —and the extra truck rolls and time that comes with it—eats up any cost and time efficiency you think you're going to get.
Drones, on the other hand, take one truck roll and capture everything—after one site visit, you're done and can move on with comprehensive and accurate real-time information. Drones themselves are easy to learn, plus you can get your FAA Part 107 license in less than a week. Or, if you don't want to learn how to fly drones yourself, you can easily hire third-party drone pilots, making it even easier to get started.
The content & opinions in this article are the author's and do not necessarily represent the views of AltEnergyMag
---
Comments (0)
This post does not have any comments. Be the first to leave a comment below.
---
Post A Comment
You must be logged in before you can post a comment. Login now.
Featured Product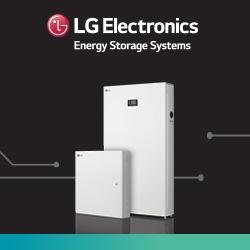 Meet LG Electronics Home 8 Energy Storage System (ESS), a whole home battery backup solution built with installers and their homeowner customers in mind. The ready-to-deploy Home 8 features just one SKU and a modular assembly for fast installation. It can be AC-coupled or solar-powered and is engineered with a grid-connected inverter, four battery modules, and a Smart Energy Box featuring a 7'' LCD touchscreen with commissioning wizard for easy setup. Each Home 8 unit can store up to 14.4 kWh of usable power, helping homeowners gain pure independence from the grid. Plus, installers can connect up to four units, bringing customers up to 57.6 kWh of total backup power-all easily managed and monitored through intuitive mobile apps.