The Stability Pathfinder programme was created with the intention of securing stability services in specific locations around the GB network. The aim is to provide funding for innovative technologies that can prove additionality.
Unlocking the Value of System Stability in Great Britain
Michael Kilcoyne, Senior Growth Associate Emea | Fluence Energy
Battery-based energy storage in Great Britain (GB) has gone from strength to strength, delivering key services for National Grid Electricity System Operator (ESO) and growing from less than 1 GW in 2018 to approximately 3 GW today. The pipeline of projects continues to increase, with more than 20 GW currently approved for planning, but so does the concern of saturated markets. Revenues have dipped of late, but as National Grid ESO's Stability Pathfinders prove, there is more value to be unlocked.
The GB grid has witnessed massive changes over its lifetime – from its origins in the Electricity Supply Act of 1926 at a time when energy demand in a household was little more than a single bulb, through to the 1960s and the development of huge coal power stations, and now to 2023 when these same stations are being decommissioned.
The early intentions of the Electricity Supply Act were to create a reliable, connected and synchronous grid. Nearly a century on, the issue of grid stability has again resurfaced. Despite the emissions associated with thermal generation, it remains a very reliable and stable form of generation. But with installed renewable capacity expected to more than double by 2030, displacing the old thermal generation fleet, the GB system is at risk of losing some key components of a reliable grid: inertia, short circuit level, and dynamic voltage support. In this article, we define each of those key components and outline how energy storage can effectively provide stability services to the grid of the future while releasing further revenues for asset owners.
Estimated Electricity Generation by Fuel, 1920 to 2020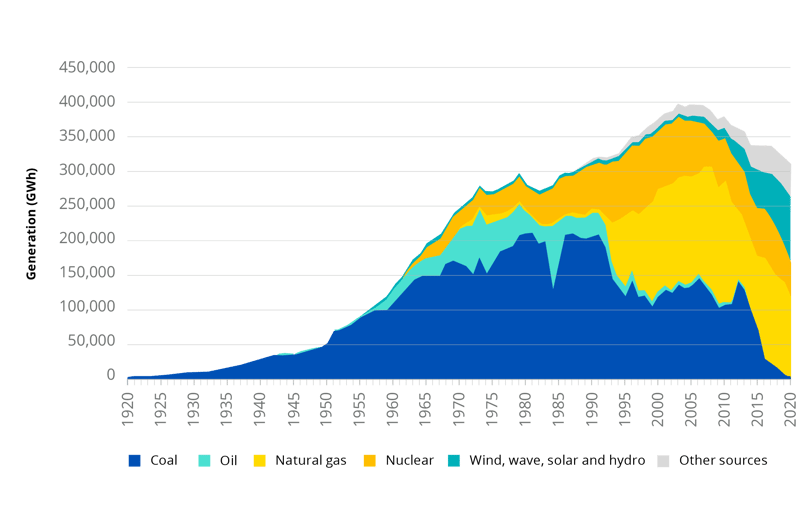 Figure 1. Department for Energy Security and Net Zero - Energy Trends June 2023
Components of a stable grid
Traditional forms of thermal generation such as coal often use a steam turbine connected to an electrical generator. These turbines rotate and produce electricity at a frequency that is consistent with the rest of the grid, speeding up and slowing down when required by the grid operator. Most importantly, they store a huge amount of kinetic energy and can carry on spinning even if the generator loses power. This inertia provides critical time for the grid to produce a response and stabilise the situation before it has an impact. As renewable penetration increases, this form of inertia will decrease, illustrating the need for alternative solution.
Moving away from frequency, short circuit level (SCL) is a slightly more challenging concept. National Grid ESO defines it as:
"…the amount of current that flows on the system during a fault. These faults can be caused by a lightning strike, weather conditions or equipment failure. During the fault, the system can see a direct connection to the earth and current flows from all sources into it. SCL is vital during such a fault as it helps us to maintain system voltage."
Large coal and gas power stations create five times more fault current than wind and solar, leaving the GB market particularly vulnerable during times of high renewable penetration.
Dynamic voltage support is another piece of the stability jigsaw. It's critical to ensure that voltage on the system remains within a specific range. Dynamic voltage support relates to reactive power and the need for generators to either absorb or generate more reactive power to maintain system stability. Non-synchronous generation (such as wind and solar) provides less dynamic voltage support than traditional thermal generation, meaning batteries are required to help provide this service in order to integrate more renewables.
Stability Pathfinder: Finding a solution to the problem
The Stability Pathfinder programme was created with the intention of securing stability services in specific locations around the GB network. The aim is to provide funding for innovative technologies that can prove additionality. These services aren't straightforward and deliver a unique set of technical challenges. The programme is being enrolled in three phases:
Phase 1 was concluded in January 2020 and focused specifically on inertia. The contracts were awarded to five different participants across seven different projects, with the technology limited to synchronous condensers.
Phase 2 contributed to National Grid ESO's inertia requirement, but the focus was on delivering SCL in Scotland. The tender results highlighted the ability of battery-based energy storage to provide these critical responses, with some large projects being awarded the contracts.
Phase 3 was very similar to Phase 2, with a key focus on procuring SCL service in England and Wales. Phase 3 also aimed to secure physical inertia (batteries are limited to synthetic and virtual inertia as they emulate the response without utilising a rotating mass), meaning all the contracts were awarded to synchronous generation.
Building the energy storage business case
In the past few years, energy storage markets have boomed, reflecting a positive regulatory environment and greater demand for flexibility. Of late, volume requirements for some of National Grid ESO's main flexibility markets have begun to stagnate while the build-out continues to grow. Combined with a relative softening in the power price volatility, the business case for energy storage has tightened.
This, however, isn't the first-time market saturation and drops in revenue have occurred. Prior to the roll-out of the latest Dynamic Containment market, the original frequency response products experienced similar issues. Despite the short-term pain, the fundamental challenges caused by ever-increasing shares of renewables have continued to dictate the requirement for greater storage capacity.
Energy storage is uniquely positioned to provide system stability and meet the challenges set by increasing renewable penetration. While delivering on the Stability Pathfinder programme, these batteries will also be able to participate in more traditional markets such as frequency services. Enabling batteries to simultaneously function in multiple markets helps reduce the cost of procuring these services, ultimately delivering system stability at the lowest cost to the consumer.
Statkraft is currently developing one of the contracted projects with Fluence, leveraging its proven capability to meet the requirements of new services successfully, including being one of the first suppliers with the capability to deliver DS3 services in Ireland and transmission services in Germany.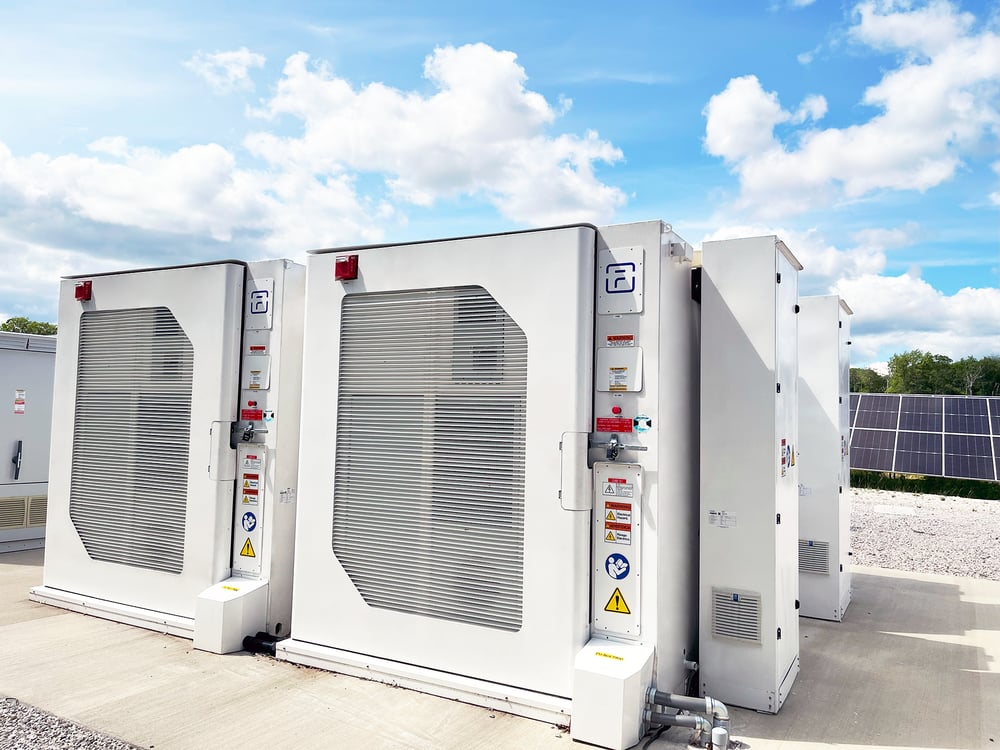 Looking to the future
The immediate saturation of the GB frequency market could pause or delay some energy storage projects. Lower than expected revenues are a significant risk and, in the short term, it's difficult to predict where the markets will move. However, the new Stability Pathfinder projects are timely reminders of the many additional applications for energy storage. The procurement of stability products is still in the early stages though there are plans for further rollout, as detailed by National Grid ESO's Markets Roadmap, with new products coming online shortly. Developing new products like the Stability Pathfinder will help add incremental value to energy storage projects, creating the compelling business case necessary for the build out of GB's storage pipeline.
These more complex applications add additional technical challenges for technology suppliers, but they'll be sure to unlock greater value for operators and owners. Most importantly, it's critical that owners and operators of storage assets future-proof their systems, working with the right partner to ensure they can deliver the current and any future grid services.
The content & opinions in this article are the author's and do not necessarily represent the views of AltEnergyMag
---
Comments (0)
This post does not have any comments. Be the first to leave a comment below.
---
Post A Comment
You must be logged in before you can post a comment. Login now.
Featured Product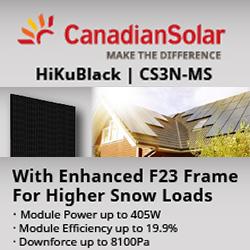 Aesthetic appearance for residential systems: With black backsheet & black frame, Power range 380 ~ 405 W, Low power loss in cell connection. Enhanced reliability: · Low temperature coefficient (Pmax): -0.34 % / °C, LID LeTID less than 2.0%, Lower hot spot temperature, Better shading tolerance.