Advanced Materials to Help Make Solar Panels More Powerful
SHANGHAI, April 28, 2015 - DuPont Microcircuit Materials (DuPont) has introduced DuPont Solamet PV19x photovoltaic metallization pastes as the newest family of advanced materials designed to help increase the power output of solar panels. Solamet PV19x pastes offer solar cell and panel manufacturers significant efficiency gains up to and exceeding 0.15 percent when compared to Solamet PV18x paste, the current industry benchmark. Increasing the efficiency of solar cells boosts the power output of solar panels, lowers overall system costs and helps improve the return on investment for solar energy systems.

Solamet PV19A photovoltaic metallization paste is the latest advanced material from DuPont designed to help optimize the power output of solar panels.
DuPont Solamet PV19A photovoltaic metallization paste, the first product in the PV19x series, is a front side silver paste based on proprietary Tellurium technology and tailored to optimize the efficiency with which solar cells convert sunlight into electricity. It enhances the power output of solar cells by enabling fine line printing down to 30 microns and demonstrating excellent paste transfer for improved line aspect ratios that minimizes the shading effect on the surface of the solar cells, while maintaining superior electrical conductivity.
"Through our continued investment in research, development and intellectual property, our customers have come to rely on Solamet technology to help them succeed in an intensely competitive market environment," said Thomas Lin, global photovoltaic marketing manager, DuPont Microcircuit Materials. "DuPont Tellurium technology, for example, is a key differentiator to help Solamet PV19x pastes amplify the power output of solar panels, and were very excited about the advantages this newest formulation delivers."
Solamet PV19x pastes offer wider processing latitude during manufacturing, which means cost savings result from higher yields, and tighter cell distribution is shifted toward higher efficiency. Improved frit technology enables extreme Lightly Doped Emitters (LDEs) because it improves contact resistance by 10 fold to further boost efficiency on monocrystalline and multicrystalline solar cells.
DuPont continues setting the pace of innovation in the solar industry with more than 110 new Solamet photovoltaic metallization paste products introduced over the last 7 years, and it is actively developing variants of the new Solamet PV19x series aimed at boosting solar cell efficiencies even further. The company will be showcasing its latest innovations during the SNEC Photovoltaic (PV) Power Expo, April 27 - 30, 2015, in Shanghai, China, at its booth W4-555.
DuPont Microcircuit Materials has over 40 years of experience in the development, manufacture, sale and support of specialized thick film compositions for a wide variety of electronic applications in the photovoltaic, display, automotive, biomedical, industrial, military and telecommunications markets. For more information on DuPont Microcircuit Materials, please visit http://www.mcm.dupont.com.
DuPont is the leading supplier of specialty materials to the solar energy industry, with advanced materials including DuPont Solamet photovoltaic metallization pastes and DuPont Tedlar polyvinyl fluoride films, designed to improve the power output, reliable lifetime and return on investment for solar energy systems. To learn more, please visit http://photovoltaics.dupont.com.
DuPont (NYSE: DD) has been bringing world-class science and engineering to the global marketplace in the form of innovative products, materials, and services since 1802. The company believes that by collaborating with customers, governments, NGOs, and thought leaders we can help find solutions to such global challenges as providing enough healthy food for people everywhere, decreasing dependence on fossil fuels, and protecting life and the environment. For additional information about DuPont and its commitment to inclusive innovation, please visit www.dupont.com.
Featured Product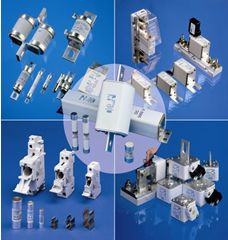 SIBA Fuses: your trusted source for all your circuit protection applications, from solar power to wind power. We are the world leaders in these applications and the most trusted name for your circuit protection needs. We have been working for over 70 years in semiconductor fuses, including ULTRA RAPID®, medium, and high voltage, standard European, miniatures, electronic fuses, and a wide range of DC rated fuses (24 VDC - 5000 VDC) for all types applications. We work with medium and high voltage fuses for protection of transformers, including submersibles, motors, medium and high voltage switchgear, compact substations, cable feeders, and high voltage capacitor circuits. New: Full line of PV UL Listed fuses and fuse holders. Contact us today for more information on our products and services.