Ideal for powering portable electrical equipment, PCs, tablets, smart phones and charging batteries via an integrated USB port.
LEIDEN, Netherlands & SEOUL, Korea--IXYS Corporation (NASDAQ:IXYS), a manufacturer of power semiconductors and integrated circuits for energy efficiency, power management, and motor control applications, today announced the release of a highly-efficient IXOLAR™ solar panel: the SLPN005H10L. This product is a lightweight, 5 watts, mobile photovoltaic panel with an integrated sun-angle adjuster for maximum solar exposure. The rated efficiency is as high as 22 percent. These panels are ideal for powering portable electrical equipment, PCs, tablets, smart phones and charging batteries via an integrated USB port.

Constructed with monocrystalline cells that have a wide spectral sensitivity (300nm to 1100nm), the SLPN005H10L can be used either indoors or outdoors. Weighing only 60 grams and measuring 223mm in length, 143mm in width, and 2mm in height, it is also highly portable. These solar panels can be assembled in series and/or parallel to achieve a desired output power.
Rated at 5.39W (the maximum peak power), it is suitable for charging mobile consumer electronic devices as well as industrial ones; the voltage and current at the maximum power output are 5.5V and 0.98A, respectively. Typical applications include, among others, battery chargers for smart phones, tablets, and notebooks, backup power for UPS and wireless sensors, street/park lighting, emergency backup power, and independent green power stations.
Additional product information can be obtained by visiting the IXYS website at http://www.ixys.com or by contacting the company directly.
About IXYS Corporation
IXYS Corporation makes and markets technology-driven products to improve power conversion efficiency, generate solar and wind power, and provide efficient motor control for industrial applications. IXYS offers a diversified product base that addresses worldwide needs for power control, electrical efficiency, renewable energy, telecommunications, medical devices, electronic displays, and RF power.
Featured Product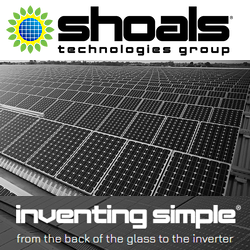 Inventing Simple® isn't just a slogan to us, it's a way of life. Using simple plug-and-play ideology, we revolutionized solar installations in 2003 with our Interconnect System™. Our harnessing system is now the gold standard EPC's use around the world. By using simple ideas, we are making solar energy a more affordable and clean power source for future generations.