Strength of sales is driven by the local presence of Spires distributor in China
BEDFORD, Mass.--Spire Corporation ("Spire" or the "Company") (OTCQB: SPIR), a global solar company providing capital equipment and turnkey manufacturing lines to produce and characterize photovoltaic (PV) modules, today announced the shipment of multiple solar simulators to various customers in China. Recent shipments to China include Spires workhorse SPI-SUN SIMULATOR 4600SLP, Spires enhanced accuracy SPI-SUN SIMULATOR 5600SLP, and Spires advanced SPI-SUN SIMULATOR 5600SLP Blue with spectrally matched content from 300 nm to 400 nm wavelengths. All of this equipment was provided to Tier 1 manufacturers. Strength of sales is driven by the local presence of Spires distributor in China, Servo Dynamics Company, which provides local support in both sales and service. Spires partnership with Servo Dynamics Company has led to sales of 180 simulators during the last several years of partnership. Spire has also recently received additional orders for multiple solar simulators that will ship during the coming several months.

"Spire is pleased to continue our strong presence and support to our important clients in China. Module manufacturers understand that module revenues, sold on a per-watt basis, suffer from inaccurate power measurements from less accurate test equipment. Spire simulators demonstrated accuracy and reliability have been proven around the world, and make it one of the most popular simulator series in China," said Mr. Rodger W. LaFavre, President and CEO of Spire Corporation.
About Spire Corporation
Spire Corporation is a global solar company providing technology, equipment and turnkey production lines to manufacture photovoltaic modules and characterize solar modules. For further details on the Company and its products, please visit www.spirecorp.com.
Featured Product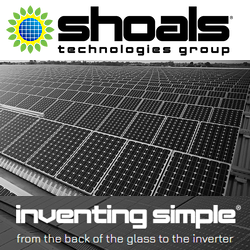 Inventing Simple® isn't just a slogan to us, it's a way of life. Using simple plug-and-play ideology, we revolutionized solar installations in 2003 with our Interconnect System™. Our harnessing system is now the gold standard EPC's use around the world. By using simple ideas, we are making solar energy a more affordable and clean power source for future generations.