PSA demonstrates cutting-edge technology developed by worlds largest provider of CIS thin-film solar energy solutions
Singapore, June 22, 2015 - Solar Frontier and PSA Singapore Terminals have completed the first ever installation of Solar Frontiers prototype ultralight and bendable CIS thin-film modules. The new modules, designed and engineered in Japan, were installed at PSAs newest Terminal Building in Singapore: Pasir Panjang Terminal Building 3.

"PSA is pleased to be involved in a project that underlines our commitment to green energy technologies. Alongside our electrically powered automated Rail Mounted Gantry cranes at our new terminals, these solar modules will also help to reduce PSAs carbon footprint as we continue to promote environmental sustainability," said Tan Chong Meng, Group CEO of PSA International.
"Solar Frontiers prototype modules show the far-reaching potential of our CIS technology. These modules are ultralight, thin and bendable, increasing the ways in which solar energy can be used and opening the way for potential new markets. We thank PSA for the opportunity to jointly-demonstrate what solar energy can do in the future," said Atsuhiko Hirano, CEO of Solar Frontier.
The prototype modules were developed at Solar Frontiers Atsugi Research Center in Japan. The Atsugi Research Center has been at the forefront of advancing CIS thin-film technology, driving forward CIS conversion efficiency in research and mass-production, and creating advanced products with the potential to unlock new markets.
Unlike crystalline silicon technologies, the properties of CIS enable it to be used to create ultralight, thin and bendable products. Solar Frontier has developed a new production process to achieve this. Compared to standard modules, the glass substrate layer has been replaced with a bendable and thin metal substrate, the cover glass has been replaced with a high-performance resin film cover, and the frames have been removed. These changes enable a thickness of only 1.5mm and 1/3 of the weight of standard modules.
The new features of Solar Frontiers prototype modules enable them to be used for a wider range of applications, making solar energy more accessible in the future. With the unveiling of its latest technology in Singapore, Solar Frontier continues in its pursuit of a world where solar energy enables a cleaner, more comfortable life for all.
Featured Product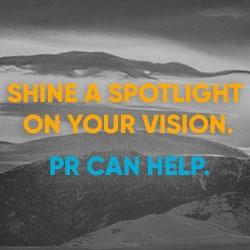 FischTank Marketing and Public Relations provides communications and marketing services to both start-up and established renewable energy companies. We provide media relations, content writing, digital/social media, and other marketing support to companies working in sectors spanning solar, LED lighting, energy storage, hydrogen, battery development and manufacturing, alternative fuels, and more. Our clients have been featured in top tier media including print, online and broadcast.