New Products Expand Product Features and Market Reach
AUSTIN, TX -- 07/01/15 -- Ideal Power Inc., (NASDAQ: IPWR), a developer of innovative power conversion technologies, announced today that it has received UL1741 certification for its Grid Resilient 30kW 2-Port and 3-Port Power Conversion Systems (PCS). Ideal Power's grid resilient PCS feature microgrid forming capabilities that enable back-up power for critical loads in the event of grid challenges, such as power outages. The grid resilient PCS are also software configurable to enable operation in both 50Hz and 60Hz environments, allowing customers worldwide to support both grid-tied and off-grid applications.

The UL1741 standard is a benchmark for safety and compatibility of inverters, converters, controllers and interconnection system equipment used with distributed energy resources on the electric grid in North America and UL1741 certification is required for such systems to be connected to the utility grid in the U.S.
"Our newly certified products expand the features of our 2-Port and 3-Port 30kW PCS by adding support for 50Hz markets and microgrid forming capabilities, and will continue to strengthen our position as an industry leader in power conversion for storage and microgrid applications," commented Ryan O'Keefe, SVP of Business Development at Ideal Power. "We believe that microgrid capabilities and the ability to operate globally will further accelerate the adoption of our technology."
Ideal Power's new grid resilient PCS products employ its award-winning Power Packet Switching Architecture™ (PPSA) which provides electrical isolation while eliminating the need for a transformer, making them dramatically smaller, lighter and more cost effective than traditional systems. The technology, which increases round-trip efficiency resulting in lower operational expenditures, combined with the reduction in material, manufacturing, shipping and installation costs, greatly improves return on investment for Ideal Power's systems.
About Ideal Power Inc.
Ideal Power Inc. (NASDAQ: IPWR) has developed a novel, patented power conversion technology called Power Packet Switching Architecture™ (PPSA). PPSA improves the size, cost, efficiency, flexibility and reliability of electronic power converters. PPSA can scale across several large and growing markets, including solar photovoltaic generation, electrified vehicle charging, and commercial grid storage. Ideal Power also has a capital-efficient business model that can enable it to address these markets simultaneously. Ideal Power has won multiple grants for its PPSA technology, including a $2.5 million grant from the Department of Energy's Advanced Research Projects Agency - Energy (ARPA-E) program, and market-leading customers are incorporating PPSA as a key component of their systems. For more information, visit www.IdealPower.com.
Featured Product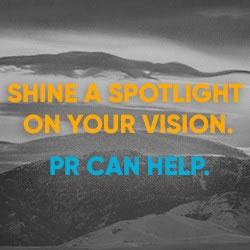 FischTank Marketing and Public Relations provides communications and marketing services to both start-up and established renewable energy companies. We provide media relations, content writing, digital/social media, and other marketing support to companies working in sectors spanning solar, LED lighting, energy storage, hydrogen, battery development and manufacturing, alternative fuels, and more. Our clients have been featured in top tier media including print, online and broadcast.