Qualified Teams to Continue Pursuit to Win U.S. Department of Energy's Prize Challenge
WASHINGTON (August 14, 2015) - Twenty teams have successfully navigated the first technology gate of the U.S. Department of Energy's (DOE) Wave Energy Prize to become official qualified teams.

The 20 qualified teams, selected from the field of 92 official registered teams announced on July 6, will continue their quest to double the energy captured from ocean waves and win a prize purse totaling more than $2 million. The design-build-test competition is encouraging the development of game-changing wave energy conversion (WEC) devices that will achieve the DOE's goal of doubling energy captured, which will in turn reduce the cost of wave energy, making it more competitive with traditional energy solutions.
Official qualified teams are:
· Advanced Ocean Energy @ Virginia Tech (Hampton Roads, Va.)
· AquaHarmonics (Oakland, Calif.)
· Atlantic Wavepower Partnership (Newport, R.I.)
· Atlas Ocean Systems (Houston, Texas)
· CalWave (Berkeley, Calif.)
· Enorasy Labs (Bedford, Mass.)
· Float Inc. - BergerABAM (San Diego, Calif.)
· IOwec (MIT Sea Grant College Program) (Cambridge, Mass.)
· M3 Wave (Salem, Ore.)
· Mocean Energy (Annapolis, Md.)
· OceanEnergy USA (Sacramento, Calif.)
· Oscilla Power (Seattle, Wash.)
· Principle Power (Berkeley, Calif.)
· RTI Wave Power (York, Maine)
· Sea Potential (Bristol, R.I.)
· SEWEC (Redwood City, Calif.)
· Super Watt Wave Catcher Barge Team (Houston, Texas)
· Team FLAPPER (Floating Lever and Piston Power ExtractoR) (Research Triangle Park, N.C.)
· Wave Energy Conversion Corporation of America (WECCA) (North Bethesda, Md.)
· Waveswing America (Sacramento, Calif.)
"We're extremely pleased with the quality of the technical submissions and the diversity of ideas brought forth by all the teams," said Phil Michael, technical expert at Ricardo, Inc. "We're excited to see how these 20 devices perform during the small-scale testing, and we're hopeful many will demonstrate a capability to achieve the DOE's goal of doubling the cost effectiveness of energy capture from ocean waves. The field of registered teams was very strong, and there are many teams that had great ideas but were not able to advance to the next round. Many of these teams were previously unknown to DOE, and it's our hope that they continue to stay engaged and contribute their good ideas in response to future funding opportunities the government may offer."
A panel of expert judges identified the qualified teams based upon the quality of their technical submissions, which described their concepts in detail. Among other requirements, qualified teams will now build a 1/50th scale model and will participate in small-scale tank testing as a means of validating their concepts.
Finalist teams, which are scheduled to be announced in March 2016, will be selected based upon the requirements of Prize's second technology gate. These teams will have the opportunity to receive seed money to build their 1/20th scale WEC prototypes, which are scheduled to undergo tank testing at the nation's most advanced wave-making facility, the Naval Surface Warfare Center's Maneuvering and Seakeeping (MASK) Basin at Carderock, Md., beginning in the summer of 2016.
To follow the progress of the Wave Energy Prize or for more information, go to waveenergyprize.org.
Featured Product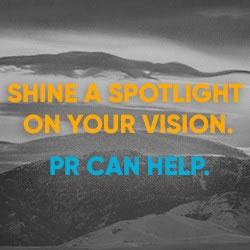 FischTank Marketing and Public Relations provides communications and marketing services to both start-up and established renewable energy companies. We provide media relations, content writing, digital/social media, and other marketing support to companies working in sectors spanning solar, LED lighting, energy storage, hydrogen, battery development and manufacturing, alternative fuels, and more. Our clients have been featured in top tier media including print, online and broadcast.