GE to Provide 220-Megawatt LV5 Series Solar Inverters for Dubai Electricity and Water Authoritys Solar Project
DUBAI, UNITED ARAB EMIRATES—May 3, 2016—Highlighting its support to the United Arab Emirates (UAE) governments commitment to sustainable development, GE (NYSE: GE) will provide 220-megawatt (MW) LV5 Series solar inverters for Dubai Electricity and Water Authoritys (DEWA) solar project in Dubai, the largest of its kind in the Middle East region.

DEWAs solar project is considered a breakthrough for the solar industry, as the DEWA power purchase contract with ACWA Power had been signed at one of the lowest prices globally of 5.84 US cents/watt without subsidies, making solar power much more competitive compared to other energy sources. The project demonstrates GEs confidence to provide reliable and cost-effective solutions that will make solar power a viable energy source to meet future energy demands in the region.
The inverters are part of a frame agreement between GE and Spanish engineering, procurement and construction company TSK. GE will supply outdoor solar SKIDs to TSK to be installed at the DEWA site, with GEs scope of work including LV5 Series inverters, transformers and switchgears.
Developed for the specific requirements of the Middle East region, GEs solutions have been designed to meet local environmental conditions while also fulfilling stringent demands from DEWA. GEs liquid-cooled inverters are rated for outdoor use and have been conceived to deliver in the harshest of conditions imaginable.
Dalya Al Muthanna, president & CEO, GE Gulf, said, "Were extremely proud to partner with DEWA and TSK on this groundbreaking solar project. Their trust in our technology for their utility-scale project adds weight to the trust shown by various industry players in GEs solar offerings. GE is committed to supporting the UAEs sustainable energy strategy to provide clean power for generations to come, and this project marks an important proof point for that."
Hani Majzoub, renewables sales leader for the Middle East, North Africa and Turkey for GEs Power Conversion business, added, "The Middle East is one of the most promising solar markets in the world, and our commitment to providing sustainable power for our region is highlighted through this project. We will continue to support utilities in the region with innovative technology such as our LV5 Series 1,500V inverters, which provide up to 3 percent cost savings in both CAPEX and OPEX. In addition to technology innovation, GE can also provide financing, long-term service and digital solutions to help enable efficient solar farms."
The delivery of the 220-MW DEWA project is expected to start in summer 2016. GEs involvement in some of the biggest solar projects with key market players strengthens its position as a key technology enabler within the industry. GE has a long history of utility-scale solar projects across the globe, including in countries like Germany, France, Japan, Chile, South Africa and the U.S.
Underlining its commitment to sustainable development, the UAEs Intended Nationally Determined Contributions (INDC) to limit its emissions, submitted at the recently concluded COP 21 summit, have set the tone clearer than ever.
In addition, His Highness Sheikh Mohammed bin Rashid Al Maktoum, UAE Vice President and Prime Minister and Ruler of Dubai, has announced the Dubai Clean Energy Strategy 2050, which aims to make the emirate a global center of green energy.
About GE
GE (NYSE: GE) is the worlds Digital Industrial Company, transforming industry with software-defined machines and solutions that are connected, responsive and predictive. GE is organized around a global exchange of knowledge, the "GE Store," through which each business shares and accesses the same technology, markets, structure and intellect. Each invention further fuels innovation and application across our industrial sectors. With people, services, technology and scale, GE delivers better outcomes for customers by speaking the language of industry. For more information, visit the company's website at www.ge.com.
About GE Energy Connections
GE Energy Connections designs and deploys industry-leading technologies that turn the world on. We transport, convert, automate and optimize energy to ensure we provide safe, efficient and reliable electrical power. Uniting all the resources and scale of the worlds first digital industrial company, we connect brilliant machines, grids, and systems to power utility, oil & gas, marine, mining and renewables customers, that keep our world running. www.GEEnergyConnections.com
About GE Power Conversion
GEs Power Conversion business, a business unit of GE Energy Connections, applies the science and systems of power conversion to help drive the electrification of the worlds energy infrastructure by designing and delivering advanced motor, drive and control technologies that evolve todays industrial processes for a cleaner, more productive future. Serving specialized sectors such as energy, marine, oil and gas, renewables and industry, through customized solutions and advanced technologies, GE Power Conversion partners with customers to maximize efficiency. To learn more, please visit: www.gepowerconversion.com
Featured Product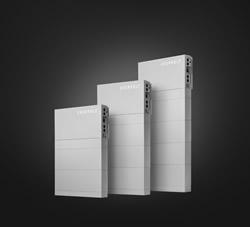 Extract maximum power production from every roof size and shape. HIT® AC Series combines the module efficiency of Panasonic solar panels with the intelligence of Enphase microinverters. A built-in IQ 7X microinverter with Individual MPPT (Module-level Power Point Tracker) tracking helps deliver an all-in-one module that offers design flexibility, reduced installation time, and a higher ROI. Field-replaceable microinverter with no DC wire management required yields lower cost of ownership.