Patented QuickBolt Contributes to Continuing Growth in Residential Solar Installations
SAN FRANCISCO, June 7, 2016 /PRNewswire/ -- Residential PV installations have been on the rise since 2009 and PV costs are projected to fall below $1/watt by the year 2020. With numbers like that the solar industry must be feeling pretty good right about now. But where else can companies decrease their costs? The innovative mounting hardware offered by SolarRoofHook helps installers cut down on hardware and labor costs, find out how at Intersolar 2016.

Where Are We Now? Building Codes and Best Practices
Despite Net Metering being renewed, and the IBC and ICC codes just updating their regulations, installers have remained unclear on the relative grey area surrounding Mounting Hardware. But there is no confusion for mounting suppliers like SolarRoofHook and others who have lead the way in educating customers on the codes and best practices to ensure the safety and success of solar installations. Innovative products like the patented QuickBOLT (for asphalt shingle) have allowed installers to decrease their time on the roof, and increase their profits while doing so.
Will the Patented QuickBOLT Truly Hold Water?
The QuickBOLT is a stainless steel reversible hanger bolt, used in conjunction with a stainless steel backed EPDM compression washer, and an offset L-foot. It's a fully waterproof, flashing-free, code compliant mounting system that offers installers a simple and efficient way to mount panels to composite shingle roofs without compromising water resistance - just drill, seal, and mount; it's that easy.
SolarRoofHook: Innovation Depends on Listening to Your Customers
SolarRoofHook continues its rapid growth in the solar industry by providing innovative, simple, and effective mounting solutions for residential rooftops. Working with Solar installers, SolarRoofHook has developed a wide range of innovative products for mounting solar panels onto residential roofs. SolarRoofHook stocks products in Livermore, CA and Rock Hill, SC, to meet the needs of any company or individual nationwide.
Featured Product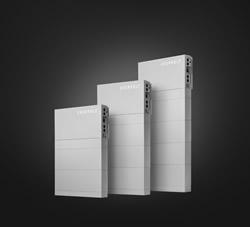 Renewable energy stored in an EVERVOLT home battery system is the perfect backup plan against an uncertain utility grid and weather events. Run key appliances longer and live life when the unexpected happens. EVERVOLT battery storage systems are covered by a complete 12-year warranty from Panasonic.