Upgrade of worlds first multi-terminal link boosts supply of renewable energy and grid stability for coming decades
Zurich, Switzerland, July 8, 2016 - ABB has completed the upgrade and refurbishment of the three high voltage direct current (HVDC) converter stations on the power transmission link between Québec, Canada and New England, US for the leading Canadian and US utilities Hydro-Québec and National Grid. The 1,500-km link will enable populous centers like Boston to benefit from alternative sources of electricity.

This interconnection was the worlds first multi-terminal link and since entering service in the early 1990s, it has provided the highly populated areas of Montreal and Boston with clean hydropower. With a total capacity of 2,000 megawatts, the link can provide enough hydro-electricity for 3.8 million people, based on average US household consumption.
Therefore, a critical part of the project has been ensuring minimal power interference and enabling commercial operation to be restored swiftly. As part of this latest upgrade, ABB has replaced the links hardware and software with its state-of-the-art MACH control and protection system. This ensures a continued, reliable and highly controllable power supply and enables advanced smart-grid studies for further grid optimization in a timely manner.
As a key element of the upgrade, ABB has installed its MACH control and protection system, which acts like the brain of the HVDC link. It offers a high degree of integration capability to handle control and protection functions, designed to run around the clock for decades. It also incorporates advanced fault registration and remote control functions. There are over 1,100 such systems in operation throughout the world.
"We pioneered HVDC technology and continue to lead the way through innovation, as with the latest control system being installed for this project" said Patrick Fragman, Managing Director of ABBs Grid systems business, a part of the companys Power Grids division. "The upgrade of the worlds first multi-terminal link reinforces ABBs commitment to supporting customers through the lifecycle, and reiterates our focus on the service business, as part of our Next Level Strategy."
ABB has been awarded over 110 HVDC projects since it pioneered the technology more than 60 years ago, representing a total installed capacity of more than 120,000 megawatts and accounting for about half the global installed base. ABB further developed HVDC in the 1990s by introducing a voltage sourced converter (VSC) solution named HVDC Light® and leads the way in this technology as well, having delivered 18 out of 24 VSC HVDC projects commissioned in the world.
ABB (www.abb.com) is a leading global technology company in power and automation that enables utility, industry, and transport and infrastructure customers to improve their performance while lowering environmental impact. The ABB Group of companies operates in roughly 100 countries and employs about 135,000 people.
Featured Product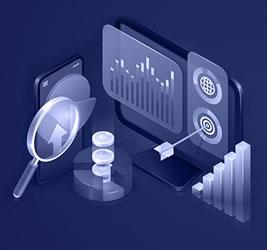 At Precedence Research we combine industry-leading insights with ground-breaking research techniques to help our clients successfully address their unique business challenges and achieve mission-critical goals. Our suite of services is designed to give tailwinds to businesses.