LG Electronics Solar Panels at Heart of 8.5-Megawatt Portfolio Developed with Cypress Creek Renewables
WILMINGTON, N.C., March 29, 2018 - Solar technology leader LG Electronics joined Cypress Creek Renewables, the nations fastest-growing solar farm developer, to celebrate the official opening of one of largest solar-plus-storage installations in the continental United States - an 8.5 megawatt portfolio of utility-scale solar projects, with storage capacity of 12 megawatt hours, in North Carolina.

All told, 21,900 high-performance LG solar panels (395-watt LG NeON® 2 72-cell modules) have been installed across a dozen separate solar farms in Columbus and Brunswick counties. LG Electronics provided tax equity financing to the projects in partnership with Cypress Creek.
"Creating a clean, sustainable future thats accessible and affordable is central to LGs goal of providing solutions that match changing needs in our communities, workplaces and homes - including innovative, intelligent solutions for energy conservation, solar energy and energy storage. LGs involvement in these projects underscores the companys commitment to providing innovative, market-leading solutions to its partners and customers," said Tim Distler, head of solar business development, LG Electronics USA.
Cypress Creek acquired the projects from United Renewable Energy, the initial developer of the projects. The power developed on these sites will give the local homes and businesses in the area access to clean and affordable energy. The LG solar panels will charge batteries during off-peak periods. Once the batteries are charged each day, the solar portion of the projects will continue to deliver energy to the grid. During peak load times in the summer and winter, the projects will provide reliable renewable energy using the batteries, and LG solar panels will reduce the utilitys peak power requirements.
Backed by best-in-class 15-year product and 25-year performance warranties, LG NeON 2 72-cell solar panels are designed to deliver higher efficiency. LGs flagship panels feature innovative LG Cello technology, which utilizes circular-shaped wires to scatter light for better absorption while reducing the electrical loss and increasing power output and reliability.
# # #
About LG Electronics USA
LG Electronics USA, Inc., based in Englewood Cliffs, N.J., is the North American subsidiary of LG Electronics, Inc., a $55 billion global force and technology leader in home appliances, consumer electronics and mobile communications. LG Electronics sells a range of stylish and innovative home appliances, home entertainment products, mobile phones, commercial displays, air conditioning systems and solar energy solutions in the United States, all under LGs "Lifes Good" marketing theme. For more news and information about LG Electronics, visit www.LG.com and www.LG.com/solar.
About Cypress Creek Renewables LLC
Cypress Creek Renewables believes solar energy makes the world safer, cleaner and better. Our team solves problems to successfully develop, build and operate solar facilitates across the United States. With 2.2 gigawatts of solar energy deployed in more than a dozen states, Cypress Creek Renewables is one of the countrys leading solar companies. For more information, visit, ccrenew.com. www.ccrenew.com.
Featured Product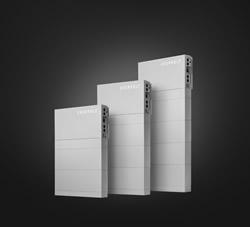 Extract maximum power production from every roof size and shape. HIT® AC Series combines the module efficiency of Panasonic solar panels with the intelligence of Enphase microinverters. A built-in IQ 7X microinverter with Individual MPPT (Module-level Power Point Tracker) tracking helps deliver an all-in-one module that offers design flexibility, reduced installation time, and a higher ROI. Field-replaceable microinverter with no DC wire management required yields lower cost of ownership.