Precedence Research estimate, the renewable energy market size was USD 1,030.95 billion in 2022 and it is expanding over USD 1,998.30 billion by 2030, with annual growth of 8.6%.
Renewable energy is more important than ever. Geopolitical upheavals and unprecedented natural gas market volatility have prompted international leaders to act quickly to diversify their countries' energy supplies and lessen their reliance on gas. Given the sky-high prices of gas, the short-term investment environment for renewables is improving as the relative cost of new technologies falls in comparison to gas. Emerging green technologies now have a clear possibility to go from the specialist market to the mainstream.

Over the past year, the natural gas market has seen ups and downs. Prices had already risen sharply before the conflict in Ukraine, and the volatility is expected to persist as many world leaders urgently want to lessen their dependency on Russian gas. The sharp increase in gas prices is the result of a variety of causes. Seasonal dryness in Latin America decreased its hydropower potential; Asia's COVID-19 shutdown recovery increased pressure on gas supplies; and there is growing LNG rivalry between Europe and Asia in addition to supply and transportation restrictions among gas suppliers. It all combined to produce the ideal storm. There is also no fast remedy. Long lead times are associated with large infrastructure projects, such as boosting LNG capacity with floating storage and regasification facilities. If they reach other nations, pipelines may be extremely complicated and take years to finish. It is challenging to postpone the phase-out of nuclear power in the upcoming years since it is a divisive topic that is influenced by local public opinion.
For solar and
wind energy
aboard boats, this may represent a turning moment. Rising demand for new green energy sources will stimulate research and ignite technological advances that will lower prices. Along with having the enormous potential to revolutionize the energy transition, floating wind energy can be used to create green hydrogen. Renewable energy may be utilized in transportation in the form of drop-in biofuels, high-percentage biofuel blends, and sustainable biofuels. The expanding global fleet of electric cars may be powered by renewable electricity. Batteries from cars may be used to store electricity so that it can be utilized later. Additionally, electro-fuels like hydrogen, which may be used to power long-distance travel, aircraft, and shipping, can be made using renewable electricity. It is imperative to concentrate on decreasing the overall fuel demand in the transportation sector, which may be done by enacting laws that support energy efficiency and conservation.
In 2021, According to IEA, renewable energy sources already provided more than 28% of the world's power. But without electricity. Only 17% of the world's energy demands are met by using electricity for things like lights and appliances. A third of the energy is utilized for transportation, and around half is used for heating and cooling. These two industries are both falling considerably behind in the decarbonization process due to far smaller proportions of renewable energy.
The Biden administration's goal of completely decarbonizing the US economy is also encouraging engagement in the renewable sector, which is anticipated to fuel future growth—especially if planned legislation is passed. The following five trends are anticipated to become more prominent in 2022 according to our research of the renewable energy business, providing fresh opportunities for the industry's growth.
Ask here for more details@ https://www.precedenceresearch.com/customization/1634
China anticipated to exceed the EU & UK combined in terms of total installed
offshore wind
capacity As per IEA estimates, In comparison to 2021, a growth in renewable capacity of over 8% is anticipated in 2022, breaking above the 300 GW barrier for the first time. With the commissioning of 190 GW, an increase of 25% over last year, solar PV is predicted to contribute 60% of the growth in worldwide renewable capacity this year. Nearly two-thirds of global PV expansion in 2022 will come from utility-scale projects, mostly due to China's and the EU's supportive regulatory environments, which will hasten deployment. Following the unusual four-fold increase in offshore wind power last year in China as a result of the deadline for the national subsidy phase-out, offshore wind growth is predicted to decrease 40% globally in 2022. Despite this drop, the growth of the European Union and the continuance of provincial incentives in China will result in a twofold increase in worldwide offshore wind capacity additions in 2022 compared to 2020. China is thus anticipated to exceed the European Union and the United Kingdom combined in terms of total installed offshore wind capacity by the end of this year.
The difficulties facing American developers have intensified as a result of new trade policies regarding solar power. Following a report from the US Customs and Border Protection agency that some polysilicon producers in Xinjiang, China, employ forced labour in their manufacturing, the government prohibited imports from these firms in June 2021. Additionally, the US Department of Commerce began a fresh investigation at the end of March 2022 to determine if solar cells built in Southeast Asia contain components made in China that are subject to an import duty enacted in 2018. Over 80% of the nation's cell and module imports have been supplied by Southeast Asian nations including Viet Nam, Malaysia, and Indonesia since the imposition of tariffs in 2018.
European Union, the second-largest market outside of China in terms of capacity expansion
In 2021, China continued to hold the lion's share of the deployment market, contributing 46% of the growth in renewable energy capacity globally. With onshore wind and utility-scale solar PV installations 55% and 22% lower, respectively, than the record boom cycle levels in 2020 when developers hurried to finish projects before the subsidy expiration date, new Chinese capacity, however, fell 2% year over year. However, because subsidies are still available through 2021, yearly additions to offshore wind, household solar PV, and biofuels all set new records. For instance, compared to 2020, the number of new offshore wind farms grew nearly six-fold. Additionally, the worldwide acceleration of hydropower expansions was aided by the commissioning of several units at the Chinese hydropower facility Baihetan.
According to Ministry of New & Renewable energy sources of India, India has set a lofty goal to produce 175 GW of renewable energy by the end of 2022, which would increase to 500 GW by 2030. This is the greatest expansion strategy for renewable energy in history. India was the third-largest market globally and the second-largest market in Asia for new solar PV capacity (13 GW of additions in 2021). In terms of overall installations, it came in at number four (60.4 GW), passing Germany (59.2 GW) for the first time. Over the past 8.5 years, India's installed renewable energy capacity has grown by 396%, reaching more over 159.95 Giga Watts (including big Hydro), or approximately 40% of the nation's total capacity (as on 31st March 2022).
The European Union, which in 2011 broke the record for the first time, was the second-largest market outside of China in terms of capacity expansion. Due to project acceleration in Spain, France, Poland, and Germany, which was fueled by a mix of government-led auctions and distributed solar PV subsidies, solar PV alone accounted for the majority of the European Union's expansion last year. Onshore wind additions fell by 25% in the US as a result of decreasing production tax credit (PTC) rates. As long as investment tax incentives (ITC) are available, which will be until 2023-2024, solar PV development will continue to rise.
Latin America, which is endowed with an abundance of sunshine, enormous hydroelectricity potential, and excellent places for onshore wind, may be considered a sleeping giant in the field of renewable energy. Brazil is a world leader in the production of hydroelectricity, and its capacity and generation of renewable energy greatly exceed those of other Latin American markets. But a disproportionate dependence on hydro has made it vulnerable to the effects of drought. Local content rules, which frequently prohibit companies from obtaining long-term finance from the development banks, have hampered the manufacturing of solar electricity. For businesses looking to import solar panels, the country's currency rate is a challenge. However, the recent decision to permit project funding in US dollars ought to encourage the development of renewable energy sources.
Need to invest $4 trillion year in renewable energy until 2030
By opening up a pipeline of bankable renewable energy projects, the World Bank Group assists Morocco, India, and other nations in developing renewable energy resources more quickly, cheaply, and effectively. The World Bank has made over $8 billion in investments in clean energy, access to renewable energy, and related infrastructure over the past few years, and has stimulated over $20 billion in private investments in renewable energy producing capacity. With investments that have now surpassed $2 billion, the majority of which have been made in Sub-Saharan Africa, its financing for distributed renewable energy solutions has been increasing.
According to a recent estimate by the International Energy Agency, global energy investment is expected to expand by 8% in 2022 to reach USD 2.4 trillion, with the anticipated increase coming mostly in renewable energy. The increasing investment, although positive, is still far from sufficient to address the many aspects of the current energy problem and pave the way for a cleaner and more secure energy future. According to the IEA's World Energy Investment 2022 report, the power sector - primarily in renewables and grids - and energy efficiency are seeing the strongest rise in energy investment. The majority of the increase in renewable energy investment, however, is concentrated in China and advanced nations.
The state of Karnataka and Indian renewable energy developer ACME has agreed to a $7 billion memorandum of understanding for the construction of an integrated solar to green hydrogen to green ammonia project that would create 1.2 million tonnes of green hydrogen annually by 2027. The massive French oil and gas company TotalEnergies announced in June that it will invest $50 billion over ten years to manufacture green hydrogen in a new cooperation with the Adani Group subsidiary Adani New Industries. In April, the state-run Indian Oil Corporation and the large engineering and construction company Larsen & Toubro launched a joint venture for the generation of green hydrogen.
According to UN To achieve net-zero emissions by 2050, we must invest at least $4 trillion year in renewable energy until 2030. This amount includes expenditures in infrastructure and technologies. This investment will pay off, albeit it won't be quite as high as annual subsidies for fossil fuels. By 2030, just reducing pollution and its effects on the environment may provide annual savings of up to $4.2 trillion.
Future prospects for the Renewable Energy industry
By 2023, according to industry analysts, there will be four million more solar systems in the US. In 2018, there were over one million solar panel installations in the UK, an increase of 2% from the previous year, and two million solar installations in Australia during that same year. The decrease in installation costs for the panels is a major factor in this increased acceptance. While Carbon Tracker projects that 72% of coal-based electricity would become globally unprofitable by 2040, the cost of solar PV-based energy decreased by 13% in 2018. According to the IEA research, solar energy will provide 60% of the anticipated growth in renewable energy, partly because it is widely available. Solar energy expansion has increased significantly during the last six years, more than doubling.
World renewable electricity capacity is anticipated to increase by more than 60% from 2020 levels to over 4 800 GW by 2026, which is equal to the present total global capacity of nuclear and fossil fuels put together. Through 2026, the expansion in the world's electricity capacity is expected to come from renewable sources virtually exclusively—solar PV will provide more than half. It is anticipated that between 2021 and 2026, there will be a 50% increase in renewable capacity compared to the period between 2015 and 2020. The COP26 Climate Change Conference's more aggressive renewable energy targets and greater government policy backing are the driving forces behind this.
Along with the use of already available cutting-edge technology, new and improved technologies will be essential to combating climate change and other environmental issues related to energy consumption. The competitive positions of various fuels and energy sources have the ability to change or become more entrenched as a result of technological advancement. In this sense, it will be crucial in estimating the cost and degree of rigour of the available policy alternatives for quickening the energy transition. This innovation will come from both the energy industry and from other sectors, as well as from basic scientific advancements, as shown by our analysis of corporate VC trends.
Success will depend on fostering these connections, increasing financing for business ventures and R&D initiatives, and making investments in fixed assets and supportive infrastructure. Given the severity of the problem, the increased levels of attention that clean energy innovation is presently receiving are crucial. To achieve net-zero targets, innovation cycles must be accelerated. Today, the cheapest source of energy in the majority of the globe is renewable energy.
Top Key Players


ABB


Xcel Energy Inc.


EDF


National Grid Renewables


Acciona


Enel Spa


Innergex


The Tata Power Company Limited


General Electric


Invenergy


By Type


Wind Power


Hydroelectric Power


Solar Power


Bio Energy


Geothermal


By End User


Residential


Industrial


Commercial


Others


Ask here for more details | Call: USA - +1 9197 992 333 | Email: sales@precedenceresearch.com
Featured Product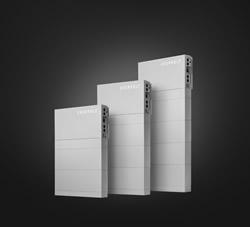 Offer homeowners best-in-class solar and energy storage in one money-saving bundle. Panasonic's new EverVolt™ Series modules come in 350W, 360W, 370W & 380W models and work seamlessly with their EverVolt battery storage - all warrantied by one of America's most trusted brands.