News articles indicate that photovoltaics are already cost effective in Hawaii and some parts of California. Photovoltaics are also cheaper than electric grid power if you wish to power a remote home that is more than 2 miles from the nearest power line.
Embracing change is the answer! As a nation, we need to look at this as an opportunity rather than an obstacle. This attitude and approach will lower our cost of living while creating a new market opportunity for green technologies. This opportunity can lead us to new industries and new jobs carrying our economy forward into a future world where we have learned to optimize, to adapt and overcome.
Records 121 to 122 of 122
Featured Product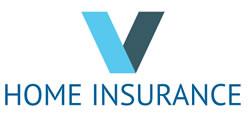 vHomeInsurance.com analyzes home insurance, climate and other environmental factors that impact insurance.