Derek Markham for CleanTechnica: The Silicon Valley startup SolPad has just announced the specs, pricing, and pre-order date for its all-in-one solar plus storage mobile solution, which could help usher in a new era of entry-level solar. We first covered the SolPad product back in October of last year, with writer Matthew Klippenstein calling it "a glimpse of the future." That article raised a lot of questions in the comments section about the details and reliability of such a device. Some of those comments called it vaporware, while others questioned the wisdom of integrating batteries into the body of a solar panel and the legality of simply plugging such a system into the grid without an adequate grid-tie arrangement, and still others asked why it was even needed with the current state of solar technology. Most of which were decent skeptical questions, and all of which are expected on a piece about a forthcoming "breakthrough" solar product. However, it looks like the SolPad Mobile is getting ready to enter the market, as the company has released additional details about how much it will cost and when it will be available, so we'll soon get an opportunity to see how the product will be received once it is released into the wild, so to speak. Cont'd...
Off grid living will become more common place as energy storage & solar generation become more ubiquitous.
Records 1 to 2 of 2
Featured Product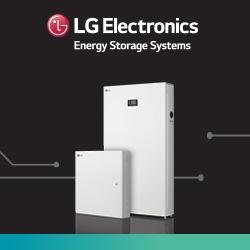 LG Solar is transforming today's solar landscape, offering precision-manufactured and high-efficiency solar panels for homeowners who demand high performance, reliability and consistently strong energy yield from a brand they can trust. LG modules feature outstanding durability, appealing aesthetics and high-efficiency technology, backed by a limited 25-year product, performance and labor (up to $450) warranty. Homeowners who purchase LG Solar modules know they're protected by a diversified global brand.