The green building techniques used by HEB are not radical, and should be accessible to any builder.
Greening Affordable Housing
---
Green building is oftentimes seen as a privilege: only those who have a lot of green can afford to build or buy green. However, affordable green building is not an oxymoron, and Habitat for Humanity East Bay in Oakland, CA is out to prove it.
Habitat International's mission is to provide simple, decent homes for low- and very low-income families. The umbrella organization provides information and support services to all its local affiliates, which then do their own fundraising and select their own house designs. For years Habitat East Bay (HEB) experimented with environmentally friendly products. In 2002 the organization adopted sustainability into its mission, making a commitment to build all of its homes using green building principles.
HEB's first official green project was a four-home development in Oakland's Fruitvale district. Despite the changes to the design and building practices, the cost of the production was comparable to that of earlier projects. Now on its third green development (26 homes in East Oakland), HEB has established one of the strongest green building programs of any Habitat affiliate nationwide.
A comprehensive approach that involves resource conservation, energy conservation and indoor air quality is fundamental to green building, and HEB incorporates environmental sustainability into every phase of construction from the ground up. Grants from the Environmental Protection Agency have supported the organization's efforts to rehabilitate brown fields and turn them into livable properties. Fly ash, a bi-product of coal-burning plants, is added to the concrete mixes. Engineered lumber is used wherever possible in place of solid sawn wood. Fiber-cement board siding contains recycled content, and is both durable and non-combustible. Recycled latex paints are used on the exterior. Formaldehyde-free insulation and low-VOC paints and adhesives promote healthier indoor air quality. Natural linoleum, made from rapidly renewable resources, is more durable than sheet vinyl and is used in kitchens and baths. This is only a sampling of techniques that have become standard practice. Of the choices HEB has made, two stand out as easy-to-incorporate, cost-effective strategies: passive solar design and advanced framing.
The houses are designed with passive solar elements to decrease or even eliminate the need for mechanical heating and cooling systems. During the design process, neighborhoods are laid out to maximize the number of homes with southern exposure. Thick concrete slabs become stained concrete floors, which serve as thermal mass for the homes and help maintain consistent indoor temperatures. Twenty-four inch overhangs shade the interior from the hot summer sun, but permit the low-in-the-sky winter sun in to warm the exposed concrete floor. The design considerations do not dramatically change the cost of building, but do save in system and energy costs. In addition to passive solar design, all HEB homes are equipped with enough photovoltaic panels to reduce monthly electric bills to almost nothing. State rebate programs defray the cost of the solar panels, and a local non-profit called Grid Alternatives provides volunteer professionals for the installations.
Thoughtful design can also save money and resources when it comes to lumber. An enormous amount of wood goes into a conventionally built home. HEB has reduced the amount of lumber used by about a third, and does so by applying advanced framing techniques. Also called Optimum Value Engineering, this method of building lays out studs every 24 inches instead of every 16 inches. The key in framing the homes is to stack: the trusses stack on the studs on the second floor, which stack on the floor joists, which stack on the studs on the ground level. 2 x 6 walls on the ground level provide extra support, and the reduction in the number of studs and the wider wall cavities allow for more effective insulation. HEB uses site-built insulated headers (as opposed to solid sawn) over windows and doors, and supports them using metal hangers. This, along with the efficient use of scrap wood, helps to reduce the amount of lumber used.
The green building techniques used by HEB are not radical, and should be accessible to any builder. After all, much of the construction on a Habitat site is carried out by unskilled volunteers with no prior experience in tasks such as framing, siding and insulation. What are important are enthusiasm, dedication, and an interest in trying new things. To help keep abreast of green building developments and push the program forward, HEB created a 'Green Team' made up of volunteers and staff members.
For more information on Habitat for Humanity East Bay and its green building program, visit the website www.habitatEB.org and click on 'Green Building Program' in the quick navigation bar. If you would like to donate materials/expertise, or would like to get involved with the Green Team, please email jwyant@habitatEB.org.
The content & opinions in this article are the author's and do not necessarily represent the views of AltEnergyMag
---
Comments (0)
This post does not have any comments. Be the first to leave a comment below.
---
Post A Comment
You must be logged in before you can post a comment. Login now.
Featured Product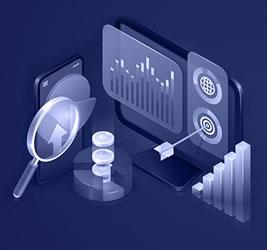 At Precedence Research we combine industry-leading insights with ground-breaking research techniques to help our clients successfully address their unique business challenges and achieve mission-critical goals. Our suite of services is designed to give tailwinds to businesses.