We believe that renewable energy services play to the strengths that we have developed in offering electrical and communications services to the commercial, industrial and residential markets. These renewable energy services are a very natural and logical extension of our traditional offerings.
AltEnergyMag Interview - Electrical Energy Services and Renewable Energy
Mike Caliel | Integrated Electrical Services (IES)
How are electrical companies adapting to the renewable energy movement?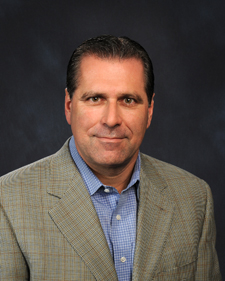 We view the movement to renewable and sustainable energy as a fundamental shift in the way power will be created, delivered and consumed. We have made it a key element of our strategy to broaden our core business and have expanded our commitment to renewable energy across our business. In some areas, this involves the training or retraining of our employees, expansion of our business development and marketing resources and supplementing our intelligence regarding state, federal and local regulations and incentives.
What do you have to do differently in the renewable energy space?
As a national provider, staying abreast of the various rebate and incentive programs available for renewable energy, especially solar, across different jurisdictions requires an enhanced level of business intelligence. As part of our ongoing work across the country, we are very adept at navigating the myriad regulations and permitting issues by jurisdiction, so we are prepared to meet these challenges. Additionally, there is also a training element involved to insure the safe and efficient design and installation of solar systems. We are also focused on the direct-to-consumer aspect specific to residential solar. As a leading electrical and communications contractor, IES has traditionally worked primarily with businesses and corporations. In the case of residential solar, we are expanding our capabilities to support all of the aspects of servicing individual consumer needs.
What do you see as the biggest challenges for electrical contractors and renewable energy?
Again, moving into the business-to-consumer market will pose significant challenges for many electrical contractors in terms of ramping up to serve what we believe will be a significant demand for residential design, installation and support services. Our ability to safely design and install high-quality systems nationally that meet the needs of consumers is a unique attribute of IES.
How important is renewable energy to your strategy?
Renewable energy is an integral element of our overall strategy. We believe that renewable energy services play to the strengths that we have developed in offering electrical and communications services to the commercial, industrial and residential markets. These renewable energy services are a very natural and logical extension of our traditional offerings.
Has the stimulus affected your strategy/Are you seeing stimulus opportunities?
While the stimulus package hasn't affected our strategy, we are continuing to refine our focus across in the markets we serve. We believe the stimulus will have a significant affect in renewable energy and we have seen large scale opportunities in both commercial and industrial wind and solar projects, as well as other opportunities for energy retrofit programs.
What parts of the renewable space are you targeting?
Our primary focus today is on the wind and solar markets. With more states adopting Renewable Portfolio Standards, the opportunities for growth are still strong across the country.
How will IES develop a presence in this market?
As a leading national provider of electrical and communications contracting services, IES has a significant presence across commercial, industrial and residential markets. We continue to leverage our existing relationships with owners, developers, general contractors, homebuilders and suppliers to extend our presence and bring electrical and communications expertise and experience to renewable energy projects and challenges. Our work in delivering more than 25,000 solar arrays to a 14-acre healthcare campus, providing comprehensive solar services for a unique solar neighborhood in Nevada and in helping a grocery chain develop solar power for their distribution operations are prime examples of both our expertise and our presence.
Will your expanded scope lead to hiring more employees and will they need different skill sets?
Although training on specific systems may be required, we believe the specialized skills our employees possess are easily transferable across the renewable energy space. We are expert at designing, building and maintaining electrical and communications systems and continue to invest in training and development programs to ensure our employees acquire and develop the necessary skills. With regard to hiring additional employees, one of the strengths we have as a company is the ability to scale to meet the needs of our customers. We have in place today the capability to quickly and effectively flex our workforce as demand for our services increases.
Will there be substantial future investment in specialized equipment due to this market?
As I mentioned, we believe the solutions requirements in this space are not fundamentally different from those of our core business, and thus, we don't necessarily view this as a capital intensive play. We will invest working capital as necessary, but intend to leverage existing capabilities and equipment.
What percentage of your overall business do you expect renewable energy projects to account for in the next few years and ongoing?
The Interstate Renewable Energy Council projects 500 to 600 MW of renewable capacity to be added each year over the next several years. As renewable energy continues to increase in importance to businesses, consumers and governmental agencies, our renewable energy portfolio will expand accordingly. Renewable energy represents a key element of our strategy and will contribute to maintaining our leadership position in electrical and communications contracting services.
Biography
Michael J. Caliel, President and Chief Executive Officer,
Michael J. Caliel has served as the president and chief executive officer of Integrated Electrical Services (IES) since July 2006, leading the company's transformation from 27 loosely affiliated companies to a single, integrated national corporation that now ranks among the three leading electrical contractors in the United States. Enhancing the company's rich heritage of local operations staffed by nearly 4,000 highly qualified and knowledgeable team members, Caliel has built a solid foundation focused on achieving the company's vision of becoming the nation's best and most respected electrical and communications contracting company.
The content & opinions in this article are the author's and do not necessarily represent the views of AltEnergyMag
---
Comments (0)
This post does not have any comments. Be the first to leave a comment below.
---
Post A Comment
You must be logged in before you can post a comment. Login now.
Featured Product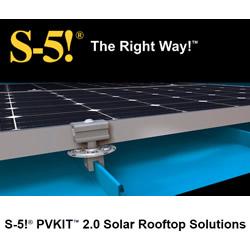 The concept of combining PV arrays with standing seam metal roofing is growing-for good reasons. Metal roofs have a life expectancy of more than 40 years. Shouldn't the mounting system last as long? With S-5! zero-penetration attachment technology and PVKIT 2.0, the solarized metal roof is the most sustainable system available -and without compromising roof warranties! PVKIT 2.0 is the also the best solution for attaching PV modules directly to any exposed fastener metal roof.