The Renewables™ are part of a multi-platform marketing and educational program for renewable energy and energy efficiency. This team of sustainable superheroes represents five sources of renewable energy and serves as educators, promoters, and spokespeople for clean energy and the environment.
Who are The Renewables? What do they represent?
Greg Fisher | The Renewables
The Renewables™ are humanized, tangible characters who create excitement, interest and enthusiasm for renewable energy. Their priority is public awareness, education and change.
What was the inspiration to develop The Renewables™?
APS has been one of Campbell Fisher Design's longest standing clients. APS contracted CFD to redesign their sponsored gallery space at Arizona Science Center and this is where the concept of The Renewables™ was born. It provided my team with an opportunity to develop a product that would create awareness, advocate change and hopefully make a difference. At the same time we really wanted to make the subject of energy fun and engaging. The storyline of a group of clean energy heroes working hard to fight an evil villain Watt Waster™ was developed. Don Brandt, CEO of APS, had the foresight to see the potential of The Renewables™ and use them across multiple communication platforms throughout APS.



What have you accomplished with The Renewables™ and what are your 2011 goals?
We have recognized two markets for The Renewables™, utility companies/government agencies and consumers. We have identified three program components to utilize and grow the superheroes powers: 1) marketing and activation, 2) education and 3) merchandise. We have made great strides in each of these areas. Specifically, the marketing plan allows clients to add The Renewables™ as an extension of their marketing departments and initiative programs with interactive websites, advertisements, collateral and costumes/inflatables. The "Mission: Sustainability" curriculum was created to meet the renewable education standards for 4th and 6th graders. The Renewables™ offer a fun and challenging instructor-developed education program complete with audio-guided lessons, in-class activities and take home energy kits. Lastly, an eco-minded line of merchandise has been created for promotional and educational purposes.
Currently in production, the Renewables™ are testing three pilot programs to educate, promote and implement residential kilowatt reduction. These pilot programs utilize various outlets to share our energy awareness message. One goal for 2011 is to complete this M&V so we can share the complete package and results to potential clients. Another goal is to activate The Renewables™ on a national level with government agencies and utility companies. We envision The Renewables™ to be energy efficiency activists driving Americans to make changes in their homes.
What was the biggest challenge or obstacle you faced during the development of The Renewables™?
As a graphic design firm our job is to develop creative designs, branding and advertisements for our clients. We are experts at that. The challenge we are facing with The Renewables™ is the regulations and timelines of program implementation. We may come up with great, creative ideas but our utility clients have multi-departmental budgets, shareholders, initiatives, and commissioners to answer to. All which have their own guidelines and objectives. Also, the implementation of programs can be lengthy, it takes a lot more time to see our efforts put to work.
Who is your client and how does The Renewables™ benefit them?
As previously mentioned, our markets are utility companies, government agencies and consumers. We believe The Renewables™ offer a unique positioning because they are characters who add personality to renewable initiatives. Fortunately, many utility and government agencies have fantastic programs. We believe adding The Renewables™ as spokespeople will create more public awareness of the programs available. The superheroes will draw more people in by providing an opportunity and interest to learn. If programs are not yet created The Renewables™ licensed program components (as previously mentioned) will be developed and co-branded for our clients.
In addition, we chose to develop the characters in a fashion that was very mainstream looking, even Disney-esque so kids would immediately be drawn in. We believe kids help influence parent's decisions and when they are learning about Watt Waster™ they will take that knowledge home and share it with their family to make a change.
You mentioned The Renewables™ were created in 2008. As a long-time business owner, what is the most important thing you have learned during the last 2 years?
Surround yourself with smart people who have a passion for what they do. Someone can have all the talent you could hope for but if their heart isn't in it, you'll never get the best they have to offer.
How and where do you plan to market The Renewables™ and at what point will you consider the program a success?
We have started a few conversations with some very influential government agencies. We hope to continue developing those relationships. Our product has a long sales cycle; you aren't pitching to one decision maker who will commit on your first or second call. The environmental industry is very judicious about outsiders, they cautiously make sure your intentions are genuine and your motivations are authentic. We also want to work with more utility companies; we want to help them reach out to their communities through awareness and education while exceeding their energy efficiency mandates.

We will all be successful when people understand they can make a difference on an individual scale. Natural resources provide us with power, heat, food, everything we need to live and have done for a very long time. These life-sustaining properties can continue providing to us when we give back and stop abusing the cycle.
Who is the primary audience for the program and what is the main message?
Utility companies require programs to count towards energy savings. They need to prove the results of a program showed direct savings and increased participation. For example, APS goal for 2012 is to reduce kilowatt-hours by 420,000. Our responsibility is to provide resources and ideas from The Renewables™ to meet that goal. Government agencies want to create awareness and educate the public, great sites such as
The Department of Energies
and
National Resource Energy Labs
do this, and we want to help develop these programs even more.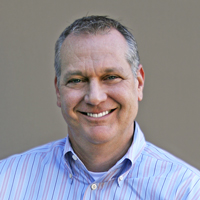 I believe the main message is use the planet for the valuable resources it has to offer, don't neglect it by thinking it's always going to take care of you regardless of how you treat it.
Greg Fisher
A founding partner of
CFD
, Fisher serves as the firm's president, business development director and strategist. He has spearheaded successful design and brand development projects for Fortune 500 corporations, public utility companies, professional sports franchises and Internet companies. Over the last 25 years, Fisher's work has been published in design annuals nationwide and has received countless industry awards. In 2008, Fisher and his staff developed The Renewables™ a renewable energy and energy efficiency franchise program to enhance public utilities marketing and initiative programs.
The content & opinions in this article are the author's and do not necessarily represent the views of AltEnergyMag
---
Comments (0)
This post does not have any comments. Be the first to leave a comment below.
---
Post A Comment
You must be logged in before you can post a comment. Login now.
Featured Product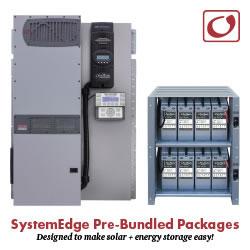 Each pre-bundled package is designed to make solar plus energy storage easy. By combining OutBack's most popular FLEXpower pre-wired systems with matched OutBack energy storage, SystemEdge takes the guesswork out of installing solar plus storage. Every SystemEdge package includes a FLEXpower factory pre-wired system, application-specific EnergyCell batteries and racking, FLEXware ICS Plus combiner and all the necessary connection hardware.