California's Alternative and Renewable Fuel and Vehicle Technology Program, for example, is more than half way through implementing its target of supporting installation of more than 6200 charging stations, and Tesla, Nissan, and Rabobank/SolarCity have been developing their own charging networks in California.
Financing California's Electric Vehicle Future
Diane Moss and Angelina Galiteva | Renewables 100 Policy Institute
How did the subject of the report - that is, the workshop on PEV financing strategies for California - come about?
In March 2012, Governor Brown signed an Executive Order laying the foundation for 1.5 million zero-emissions vehicles to be on California's roads by 2025. The Governor's office has been establishing a roadmap to achieve the mandate's goals, which by the end of 2012, was still needing work on the financing piece. Questions needing further attention included what financing mechanisms could help bring the manufacture of zero-emissions vehicles, components, and requisite infrastructure, currently in their commercial infancy, into full market maturity? And how can innovative and effective financing help overcome hurdles like high upfront costs and lack of widely available charging infrastructure?
The Renewables 100 Policy Institute had been facilitating a dialogue about clean energy financing with the Governor's office, other state policymakers, and financial experts for some time. From those conversations came the idea to go directly to the state's finance experts and ask them to come up with their best creative models to advance the state's plug-in electric vehicles (PEV) targets. It was decided that the best first step would be a "roll-up your sleeves" workshop to generate ideas with potential to make a big difference in the state, and ideally, even nationally and globally.
Who attended the workshop?
Approximately 130 experts from multiple sectors, including government, finance, non-profit, and industry, attended. The workshop was hosted by the Offices of the Governor and Treasurer of California and the California Plug-In Vehicle Collaborative, each of which had top leadership present. The event was held at Golden Gate University in San Francisco, and President Dan Angel helped to introduce the discussion. Michael Eckhart, Managing Director and Global Head of Environmental Finance at Citigroup, served as Moderator. CPUC Commissioner Carla Peterman and Long Beach Mayor Bob Foster also added closing remarks in support of the state's PEV goals, Mayor Foster also discussed exploring the potential for California's goals with its targets for distributed generation of renewable energy, while Commissioner Peterman welcomed collaborating with the business and financing sectors on solutions. The Renewables 100 Policy Institute provided organizational support.
What, if any, creative financing ideas for plug-in electric vehicles came out of the workshop?
To begin with, six strong presentations were selected out of several white papers submitted to the Governor's office in advance of the workshop:
Nancy Pfund, Founder and Managing Director of DBL (Double Bottom Line) Investors, spoke of the role in government in financing new energy types and how we could create a "level freeway" for PEV advancement.
David Peterson, EV Regional Manager in Corporate Planning for Nissan North America, introduced Nissan's model for providing capital leases for public agencies.
Shouvik Banerjee, Senior Manager of New Products Business Development at SolarCity, described the concept of a Solar Miles Purchase Agreement (MPA) that would require a recurring fee from customers that covers costs of home charging stations and solar power equipment, and like solar leasing agreements, could be structured as a lease­-to­-own or a lease-­to­-operate arrangement.

Max Baumhefner, Sustainable Energy Fellow at NRDC, argued that auto lenders ought to take into account the impact of fuel expenses on ability of consumers to pay off loans, along with findings that suggest efficient vehicle buyers are lower risk borrowers.
Ulric Kwan, Electric Vehicles Manager at Pacific Gas and Electric Company (PG&E), and Adam Langton, Energy Analyst at California Public Utilities Commission (CPUC), gave a presentation on how utilities might help to bring down the upfront premium costs of PEVs by compensating consumers for the value to the utility of the PEV battery.

Finally, Alan Lloyd, President of the International Council on Clean Transportation, gave an analysis depicting how California needs to invest substantial sums to meet its PEV deployment goals, but that the payoff is high, especially when externalities like greenhouse gas and health impacts are taken into account.
The second half of the workshop was a deeper discussion among the stakeholders about the ideas presented and a brainstorm on additional solutions. Broadly speaking, the group agreed it is critical going forward to capture the full value of PEVs, including charging infrastructure, eliminated tailpipe emissions, reduced lifecycle GHG emissions, and the residual value of the batteries after their useful life in PEV applications. It is also essential for policies to be long term and transparent, simple and user friendly. If it is overly complicated or expensive, people won't do it.
The report refers to one idea as being potentially transformative on a mass scale. Can you briefly describe this idea?
Combining and elaborating on some of the ideas raised by the presenters, as well as drawing from observations in the field, the group honed in on the significant potential for accelerating the PEV market by separating the sale of PEVs from the battery, which is not only the most expensive component in PEVs, but which also has a wide range of values that can and should be captured. If instead of buying the battery along with the vehicle, purchasers leased the battery, the upfront cost of the vehicle would drop, innovation would be stimulated, the optimal vehicle life for owners would expand because old batteries could be replaced with newer, better ones, and old batteries would be recycled and given a post-vehicle useful life, such as grid storage or demand response solutions. The report briefly discusses three possible entities that could lease the batteries, some of which already are experimenting with it in the real world. These three battery lender options are OEMs, utilities, and a limited number of third-parties that would be granted a license or concession agreement, like what we see with cell phone and cable tv companies. A combination is also possible. Of all the ideas discussed at the workshop, most thought this had the greatest potential to make a big impact not only in the state, but also possibly nationally and internationally.
What are some of the next steps needed?
State leaders at the workshop expressed their intent to quickly start incorporating ideas raised into their planning and proceedings. The CPUC, for example, is looking soon to hold a workshop to examine with multiple stakeholders issues and best solutions for the battery leasing options discussed above.
How reliant do you think the process will be on government subsidies and support --- or can the free market support this concept on it's own?
Subsidies are notably not at the heart of the "transformative idea" discussed above that came out of the workshop. A recurring theme in the discussion was that allowing the free market to support progress is critical. That is not to say, however, that government cannot or should not help the process. As Nancy Pfund pointed out in her presentation, all major energy changes throughout American history have involved government support. While subsidies may play a role in advancing PEVs, participants at the workshop tended to stress that the government's larger role ought to be providing legal and policy frameworks that encourage mass scale investment. Several people emphasized that key traits of policies that succeed in this regard include that they are long term, easy to administer, and have built in flexibility that allows rapid response to change. The bottom line is that the market and government can be and will need to be effective partners going forward.
Do you have a feeling for how long the process will take before we start to see an infrastructure begin to build out?
We don't have a crystal ball, and there is certainly a ways to go to fulfill state goals, but really the PEV infrastructure has already begun to build out. California's Alternative and Renewable Fuel and Vehicle Technology Program, for example, is more than half way through implementing its target of supporting installation of more than 6200 charging stations, and Tesla, Nissan, and Rabobank/SolarCity have been developing their own charging networks in California. Also as the market for PEVs grows, so too will the incentive to install charging infrastructure. That market may not yet be fully mature, but as senior staff at Governor Brown's office pointed out at the workshop, PEVs are enjoying higher sales than hybrids did at a comparable stage of development. PEV sales remarkably were reported to have tripled in the U.S. from 2011 to 2012, with California largely driving that expansion. So there is plenty of good reason for hope that we are heading in the right direction.
Diane Moss, Founding Director of the Renewables 100 Policy Institute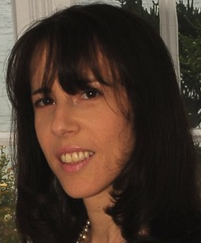 Diane Moss is one of Founders of the Renewables 100 Policy Institute. Recently, she has served as Policy Advisor to World Future Council, Nuclear Campaign Consultant to Friends of the Earth, and also is an independent energy policy consultant. She additionally served from 2008-2011 as Environmental Deputy to United States Congressmember Jane Harman. Achievements in this position included spearheading and helping lead a campaign to defeat a proposed foreign liquefied natural gas import project that boasted a $100 million dollar lobbying arm. Ms. Moss also helped author a landmark appliance efficiency provision and to uphold Rep. Harman's historic efficiency lighting legislation. Ms. Moss previously founded dima-media, a media, marketing, and event company that specializes in sustainability related projects and campaigns. Clients have included the City of Malibu Mayor/Councilmember, Ballona Institute, Santa Monica Baykeeper, Clearwater Holdings, and Pyron Solar. She also produced events for German Parliamentarian Dr. Hermann Scheer and helped in the development and preparation of the award winning Fechner Media feature film about 100% renewable energy titled "4th Revolution." Ms. Moss also served as intern to the Costa Rican Ambassador to UNESCO in Paris. She obtained her undergraduate Bachelor of Arts degree from Harvard University and New York University and completed a thesis program in political science in Paris with professors from Science Po and HEC.
Angelina Galiteva, Founding Board Chair of the Renewables 100 Policy Institute
In addition to founding the Renewables 100 Policy Institute, Angelina M. Galiteva was appointed in 2011 by Governor Jerry Brown to the California Independent Systems Operator Board (CAISO). Additionally, she serves as a Chairperson of the World Council for Renewable Energy (WCRE) and as Chair of the Renewable Energy Working Group at the Business for Environment (B4E) summits. She is also an expert in strategic issues related to renewable energy, environmental, efficiency and overall sustainable policy programs for public and private entities. Ms. Galiteva is founder and Principal of NEOptions, Inc. and is Board Member for TECOGEN, inc and ViaSpace, Inc. Prior to July 2003, Ms Galiteva was the Executive Director-Strategic Planning, for the City of Los Angeles Department of Water and Power (LADWP), overseeing the utilitiy's renewable energy program. Ms. Galiteva, is an attorney with a JD and Masters' of Law Degrees in International, and Energy Law from Pace University School of Law, New York.

The content & opinions in this article are the author's and do not necessarily represent the views of AltEnergyMag
---
Comments (0)
This post does not have any comments. Be the first to leave a comment below.
---
Post A Comment
You must be logged in before you can post a comment. Login now.
Featured Product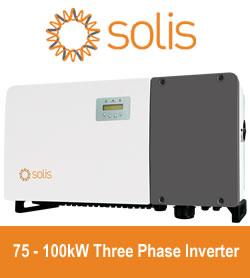 Solis75kW - 100kW series high-power string inverters are widely used in industrial and commercial rooftops. Solis's new three-phase string inverter is the first choice for industrial and commercial photovoltaics. 75-100kW three phase series string inverter have Maximum 28 strings input, support "Y" type connection in DC side. Maximum string input current 13A, support bifacial modules access.Supports anti-PID function to improve system efficiency.