Working together we are offering residential homeowners looking to adopt solar technology greater access to a warranty management program and address concerns about its long-term performance.
Solar System Warranty Programs
Shane Messer and Jeanne Schwartz | aleo solar and Assurant Inc.
Why are aleo solar and Assurant partnering?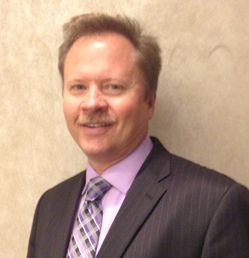 Shane Messer: Assurant and aleo solar are dedicated to providing residential homeowners financial protection to help safeguard the long-term performance of their solar installation.

Working together we are offering residential homeowners looking to adopt solar technology greater access to a warranty management program and address concerns about its long-term performance. Assurant's warranty management program eliminates worries about dealing with multiple manufacturers by providing a single point of contact for all warranty-related claims to ensure a fast response if solar equipment needs repair. That includes solar panels, inverters and racking systems warrantied by their original equipment manufacturer.
Why would homeowners need a warranty management program for their solar installation?
Shane Messer: Peace of mind. We are offering residential homeowners a new protection plan to ensure the long-term performance of their solar systems. With Assurant's warranty management program, homeowners don't have to become solar experts or maintenance contractors. Instead, they can just enjoy the benefits of generating clean energy. The Assurant warranty management program provides one-call warranty resolution for up to 20 years on the original equipment manufacturer's warranty.

Homeowners just have to pick up the phone and call Assurant if they think there is a problem with their system. Assurant will make a decision if an equipment problem is a warranty issue and authorize repair or replacement, pay for labor and shipping as needed.
Why has Assurant decided to offer their insurance and warranty management protection to the residential solar market?
Jeanne Schwartz: We see tremendous opportunity in the rapidly growing residential space.
This effort complements our existing offering in the commercial space and is consistent with our ongoing commitment to address the unmet insurance needs in the solar industry and ensure more projects are completed.

Since launching our solar insurance product a year ago, we've received significant interest from residential home builders eager to construct new housing developments with solar installations. They worried about insuring those investments. As a result of that experience and listening to other market participants, we identified the need for one-stop warranty resolution in the residential market.
What are the typical concerns homeowners have about solar installations?
Jeanne Schwartz: Most homeowners are concerned that they won't be able to fix their solar installation if something should go wrong. Many people know what solar panels look like but they don't understand wiring or inverters or the technology that converts sun rays into clean energy. They realize that fixing such equipment requires a lot more knowledge than changing a washer in the kitchen faucet and want to be able to reach out to experts if something goes wrong.
How will this product be sold to the homeowner?
Shane Messer: Residential homeowners can secure the additional protection when financing their project and purchasing the installation through dealers in the aleo Power Network. By purchasing this turnkey solution, homeowners can be assured that the warranties on their solar installations will be managed on their behalf, helping to safeguard the long-term performance of their systems.
What is the cost of the program to homeowners?
Jeanne Schwartz: Costs will vary based on the size of the installation and the length of the contract. aleo solar dealers will be able to offer homeowners purchasing a solar installation an Assurant warranty management plan for up to 20 years. Overall, however, it amounts to pennies a day.
In what parts of the country are you seeing the highest rate of residential solar system growth?
Shane Messer: Our aleo dealer network is experiencing strong sales in residential solar systems throughout the country. The strongest interest and the largest amount of growth comes from California, which is consistent with what is being reported in the industry.
Shane Messer
General Manager / Executive Vice President, Sales & Marketing
aleo solar North America, Inc.
Shane Messer is General Manager and Executive Vice President of Sales and Marketing for aleo solar North America, Inc., a solar module manufacturer and leading international supplier of solar system components. Headquartered in Oldenburg, Germany, aleo solar operates several international sales offices, employs some 900 workers, and is publicly listed on the Frankfurt Stock Exchange.
Under Shane's direction, aleo solar has implemented a number of value-add services to benefit its dealer network – including a comprehensive suite of financing options, several dealer training programs, and flexible product bundling packages. As a result, aleo solar's presence in the North American solar market has been enhanced substantially. In addition to steady revenue growth, the aleo Power Network now features over 250 dealers nationally.
Even before joining aleo solar in 2011, Shane's entire professional career has been focused on building successful dealer networks. Firmly believing that small businesses are the backbone of the American economy, his passion lies in creating business models that allow his dealer-partners to succeed.
Jeanne Schwartz
Vice President, New Venture Commercialization
Jeanne Schwartz is vice president of new venture commercialization for Assurant, Inc., a Fortune 500 company providing specialized insurance products and related services in North America and select worldwide markets. In this role, she leads Assurant's solar group, which provides property, liability, and warranty management solutions to commercial and residential solar projects. Schwartz helped develop the specialty insurance coverage for the solar market while serving as vice president of Assurant's Incubation Team before moving to her new position.
As vice president of the Incubation Team, Schwartz led the company's corporate strategic initiative development process. In addition to developing the Assurant Solar Project Insurance, Schwartz and her team also generated and implemented opportunities to leverage marketing capabilities across the organization on behalf of specific business units, designing voice-of-the-customer, segmentation and pricing and profitability analytics initiatives among others.
Schwartz first joined Assurant in 1991, serving as senior vice president of Marketing for Assurant's preneed life insurance business. From 1999 to 2007, she served as executive vice president of Corporate Communications Group, Kansas' largest privately held public relations and marketing firm.
The content & opinions in this article are the author's and do not necessarily represent the views of AltEnergyMag
---
Comments (0)
This post does not have any comments. Be the first to leave a comment below.
---
Post A Comment
You must be logged in before you can post a comment. Login now.
Featured Product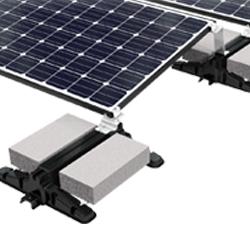 The Power Rail™ Commercial Mounting System is designed with the professional PV solar installer in mind. Both the XD/UD and LD/MD rails feature single tool assembly with the revolutionary patented RAD™ Lock-in-Place bolt for fast and secure module clamping. The high strength marine-grade aluminum rails include an integral wiring channel for securing cables and providing a professional finish.