India is a late player but is pushing ahead to include solar power as part of its portfolio of energy sources. China is pushing ahead with ambitious solar plans in a bid to generate more electricity from renewable energy.
How Solar Power is Trending Worldwide in 2015
Tom Morley | Greenpower Technology
During 2014, global investment in renewable energy, in particular solar and wind power, increased by 16%. Solar power is being adopted by many countries worldwide as a credible solution to their complex energy requirements. It is considered a valuable contributor to their energy mix not only to enable them to meet greenhouse gas emission targets, but also to provide a long term alternative to investment in fossil fuels.
Germany
Germany could be considered to be leading the way in Europe on renewable energy. It "walks the walk" with its parliament building fully operating on green energy. The Energiewende ('Energy transition') programme to remove fossil fuels from the energy mix is in full swing. In 2013 renewables supplied 24% of Germany's energy consumption. 4.5% of Germany's gross electricity generation came from solar panels and on its sunniest day they supplied 20.9% of the electricity demand.
According to the German Solar Industry Association, approximately 15 000 homes cover some of their electricity consumption from solar. With the interest in solar batteries growing and green incentives from the government, it is safe to assume that the number of households investing in solar will increase.
USA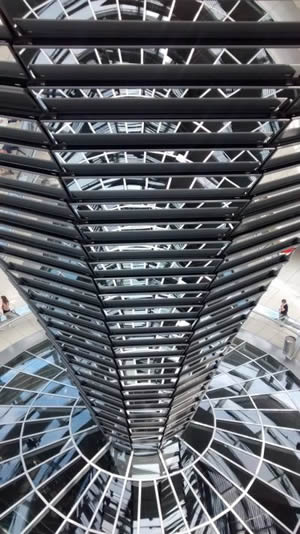 The USA is one of the world's biggest greenhouse gas emitters. President Obama has promised that US greenhouse gas emissions will be about 17 percent lower in 2020 than they were back in 2005. In order to meet this target, a lot of investment in renewable technology is required.
One state providing leadership in this area is California which outstrips all others in the USA for its solar capacity. California offers homes and businesses incentives to install solar power. As a result, in 2013, California installed 55% of the 4,751 MW of solar installed in the U.S.A. It has ambitious plans to get 50% of its electricity from renewable sources by 2020. The rest of the USA are playing catch up or are not getting involved at all. Ironically, the Sunshine State of Florida is not investing as heavily in solar power as one would have predicted given its climate. Rules are in place which make solar investment too expensive and are believed to suit utility companies who are fearful of the expansion of solar. Other Southern states with huge solar power potential are also in the same position. It appears that investment and enthusiasm for renewable energy is not in a cohesive position throughout the USA.
Africa
South Africa is striding ahead with investment in renewable energy due to the problems in legacy energy resources such as coal power plants which are leading to blackouts throughout the country. Investment in solar is a key component of this investment due to the cost effectiveness of scaling up.
The rest of Africa is not as far ahead due to competing demands on restricted finances, however there are exceptions. Egypt is determined to push ahead with investment in solar despite economic tribulations. Frequent power shortages which are impacting the economy have meant that the government has been forced to look at other solutions to the energy crisis. It recently announced its aim of producing 20% of Egypt's energy from renewable energy sources. With such natural resources it would seem like a good option for other African countries too, but it is the investment required which is preventing others from pushing forward with similar plans.
India
India is a late player but is pushing ahead to include solar power as part of its portfolio of energy sources. It has a massive population of 1.27 billion people and has incredible energy demands as a result. The government has plans to ensure that the homes of 400 million people get access to solar powered electricity. This is noteworthy because it is developing the world's largest solar plant and plans to install 100GW of solar electricity by 2022 in order to meet this demand.
Pakistan
The government has recently scrapped a tax levy on imported solar equipment with the aim to make solar power more accessible. It is also allowing export of solar power to the national grid which will help boost uptake. This is to help circumvent some of the issues the country is having with power cuts.
China
China is one of the largest contributors to global greenhouse gas emissions as a result of its historical reliance on coal-fired power stations to generate its energy. However, there are signs that it is moving away from fossil fuels in order to meet its low carbon emissions target. As well as progressing with closure of some of the country's coal mines, China is pushing ahead with ambitious solar plans in a bid to generate more electricity from renewable energy. China's solar capacity is growing at a faster than predicted rate with the government aiming to generate 70 gigawatts of solar capacity by the year 2017. The country had almost 20 gigawatts of solar capacity at the end of 2013. China's enthusiasm for solar is moving from large scale solar farms to small scale installations on schools and factories.
Australia
Australian's have historically embraced solar technology –not least because of their climate and the hours of sunshine they enjoy- but also because of the benefits of the state government's feed in tariff. It is estimated that more than a million homes have solar installed. However, in recent years there have been cuts in the feed-in tariffs so the incentive to export electricity to the grid is now gone. Solar is still popular with home owners due to the fall in price of the components. However, the business case now for solar is more on the system owner consuming as much self-generated electricity as possible to save having to buy electricity from the grid.
UK
The UK government is legally committed to produce 15% of its energy demand from renewable technologies by 2020. Solar is playing a substantial role in meeting this objective with a doubling of capacity to 4.7 gigawatts compared to 2.7GW in July 2013. There are estimated to be about 530 000 solar installations in the UK, and the majority of these are small scale domestic. Solar panels have become cheaper and home owners are aware of the savings and earnings available under the government's incentive scheme which is making solar an attractive solution to their energy needs.
Whilst government subsidies to solar farms have been hit in recent months, enthusiasm for this renewable technology continues and we expect to see 10 million homes with solar panels by 2020 according to energy experts.
Tom Morley
Tom Morley is the Managing Director of Greenpower Technology which is a renewable energy installer based in Edinburgh, Scotland. Greenpower Technology was established in 2009. It has grown over the last few years to a position where it is a leading installer of solar PV panels, solar thermal panels, biomass and heat pumps to homes and businesses in Scotland.
The content & opinions in this article are the author's and do not necessarily represent the views of AltEnergyMag
---
Comments (0)
This post does not have any comments. Be the first to leave a comment below.
---
Post A Comment
You must be logged in before you can post a comment. Login now.
Featured Product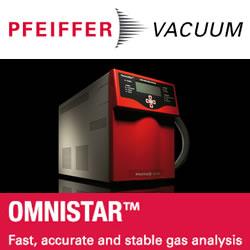 The Pfeiffer Vacuum OmniStar benchtop analysis system offers you a compact footprint, powerful software and Ethernet connectivity. It's the optimum solution for many real-time gas analysis applications. With the OmniStar, Pfeiffer Vacuum offers you a complete solution for gas analysis, in chemical processes, semiconductor industry, metallurgy, fermentation, catalysis, laser technology and environmental analysis. The turnkey OmniStar gas analysis system consists of heated, temperature-regulated gas inlet system, Quadrupole mass spectrometer, a dry diaphragm vacuum pump and HiPace turbopump. Unlike competing methods such as FTIR, OmniStar is suitable for qualitative and quantitative analysis of most gases.