The new metric (PUAV) is a way to compare solar technologies specifically for UAV applications.

Tanya Wilkins | Alta Devices
RP Flight Systems
What is the new solar metric that Alta Devices has announced?
The new metric (PUAV ) is a way to compare solar technologies specifically for UAV applications.
It is a simple calculation that can be done using the power density data for each solar technology. The new metric prioritizes power-to-area and power-to-mass ratios. We encourage all designers to use this new metric as they evaluate solar technologies for UAVs.
We have detailed the new metric in our white paper 'Selecting Solar Technology for Fixed Wing UAVs' which is available on our website.
Why might current solar metrics be inadequate when selecting solar for UAVs?
Current solar metrics are primarily used in the context of rooftop solar and focus on efficiency alone. This is the ratio of energy output from a solar cell to the amount of sunlight hitting the cell. It doesn't take into account the unique tradeoffs when using solar technologies on a UAV (or any mobile object).
Some solar technologies may be highly efficient but come at the expense of increased weight. Solar technologies may add significant weight to the aircraft on their own or require the addition of thick and heavy encapsulation to withstand environmental or operating stresses during flight. Evaluation of solar technologies purely via efficiency ignores these important considerations.
Can you share some examples of UAV customers using your solar technology?
Yes we are seeing many fixed wing UAV platforms add Alta Devices' solar cells to their wings to transform a passive mechanical component into a power source with minimal impact on aerodynamics.
We have partnered with AeroVironment to incorporate Alta Devices' solar cells on their PUMA UAV. By using our cells they were able to extend flight time from 2 to 3 hours to over 9 hours, greatly increasing the range they can cover during surveillance operations.
Another case study we can share is our work with RP Flight Systems. After incorporating Alta Devices' technology they were able to almost double their aircraft's endurance. This was invaluable in ensuring they could adequately survey endangered wildlife as they worked to protect them from poachers.
What is unique about Alta Devices' technology and how is your technology different to silicon PV?
Firstly, Alta Devices has the world record for solar efficiency at 28.8%.
Secondly, our technology is thin, flexible and lightweight enabling it to be incorporated into a UAV wing or other curved surface with minimal impact to aerodynamics.

What are some applications for Alta's technology aside from UAVs?
Other applications include consumer devices, wearables and internet of things (IoT) such as sensors or smoke detectors where Alta Devices solar can provide battery extension or elimination.
Wouldn't it be great if you never had to worry about replacing the batteries in your smoke detector ever again? Our solar has the ability to harvest significant energy from both indoor and outdoor light to ensure devices run longer under any lighting conditions.
Do you still have the world record for solar efficiency?
Yes we certainly do. We hold the world record for single junction solar cell efficiency at 28.8%.
Can you tell us a bit about Alta Devices and some of the other products and applications it is working on?
Alta Devices was founded 7 years ago by scientists from Caltech and the University of California, Berkeley and we are still based in California where we manufacture our products.
Alta Devices was named among the most disruptive companies by MIT Technology Review in 2012 and 2013.
We focus primarily on the mobile power market including applications for UAVs, consumer devices, internet of things and automotive.
About Alta Devices
Alta Devices is (EM)POWERING THE UNPLUGGED WORLD™ by delivering the world's most efficient, thin and flexible mobile power technology. By converting light of any kind into electricity, Alta Device's AnyLight™ power technology extends the energy source of a system, and in many cases, completely cuts the traditional power cord. The solution can be completely integrated into the final system, and is ideal for use in unmanned systems, consumer electronics, sensors, automotive, remote exploration, wearables, or anywhere size, weight, and mobility matter. Alta Devices holds world records for energy conversion efficiency and is located in Sunnyvale, CA. Alta Devices is a Hanergy company. For more information, visit http://www.altadevices.com.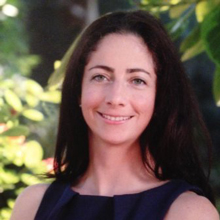 About Tanya Wilkins
Tanya is the Director of Business Development at Alta Devices and supports sales, partnerships, marketing and strategy. Tanya has built partnerships in the energy, government and technology sectors. Previously Tanya has worked for strategy consulting firm LEK Consulting and the Australian Trade Commission. She has a Bachelor Degree in Materials Engineering and an MBA
The content & opinions in this article are the author's and do not necessarily represent the views of AltEnergyMag
---
Comments (0)
This post does not have any comments. Be the first to leave a comment below.
---
Post A Comment
You must be logged in before you can post a comment. Login now.
Featured Product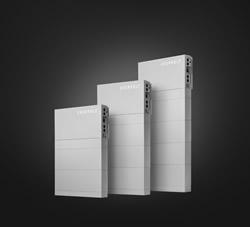 Extract maximum power production from every roof size and shape. HIT® AC Series combines the module efficiency of Panasonic solar panels with the intelligence of Enphase microinverters. A built-in IQ 7X microinverter with Individual MPPT (Module-level Power Point Tracker) tracking helps deliver an all-in-one module that offers design flexibility, reduced installation time, and a higher ROI. Field-replaceable microinverter with no DC wire management required yields lower cost of ownership.