The Panda bifacial modules are 1500Vdc capable and when compared to the traditional 1000Vdc systems the balance of systems (BOS) cost can be reduced from system design adjustments by 3%, which translates to almost 2 mil savings for a 10MW system
Yingli Solar's PANDA Bifacial Solar Module
Contributed By | Yingli Solar
Tell us a little bit about Yingli Solar.
Yingli Green Energy Holding Company Limited (NYSE: YGE), known as "Yingli Solar," is one of the world's leading solar panel manufacturers. Yingli Green Energy's manufacturing covers the photovoltaic value chain from ingot casting and wafering through solar cell production and solar PV module assembly. Headquartered in Baoding, China, Yingli Green Energy has more than 20 regional subsidiaries and branch offices and has distributed more than 17GW solar panels to customers worldwide. For more information, please visit www.yinglisolar.com and join the conversation on Facebook, Twitter and Weibo.
You offer a bifacial solar module, tell us what a bifacial solar module is.
The Panda bifacial modules has several advantages over traditional ones; from yield point of view it provides bifacial power generation, low light induced degradation (LID), very good temperature coefficient and it delivers an excellent performance at low irradiance conditions
It was proved to have good durability in terms of potential induced degradation, snail-trail resistance, mechanical load performance and attained excellent damp-heat results
What kind of advantages in efficiency do you get with a bifacial solar module?
The Panda bifacial modules are 1500Vdc capable and when compared to the traditional 1000Vdc systems the balance of systems (BOS) cost can be reduced from system design adjustments by 3%, which translates to almost 2 mil savings for a 10MW system We recommend to use the YLM350w .PAN file for preliminary performance analyses using PVsyst and add the appropriate assumption of up to 10-20% efficiency again which heavily depends on the albedo (ground cover) and racking solution
How about durability and product life? Do they stand up beside a standard solar module?
Considering the high quality materials used in the construction of Panda bifacial modules (e.g. polyolefin encapsulants, etc) we proudly offer 30 years linear warranty. The expected degradation in the first year is less than 2% then in following years less than 0.5% per year correlated to a power output of 86% or higher after 25 years and 83.5% or higher after 30 years, respectively
What kind of PV systems would you use a bifacial solar module over a standard module?
Any systems would benefit from PANDA modules, residential, commercial or utility. The frameless modules allow for a cleaner installation for all system types. In addition to ground installation depending on local laws, Yingli PANDA BIFACIAL modules can also be installed vertically, suitable to fences, solar curtain walls, expressway sound barriers, etc. This product also finds application in distributed power stations, rooftop photovoltaic systems, daylight agricultural greenhouses, snow grounds, and water surfaces, etc., satisfying diversified needs for electric power.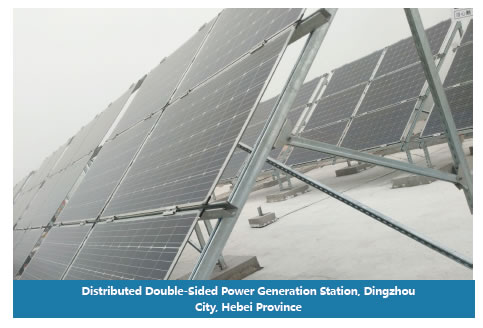 What about floating power plants, have your bifacial solar modules being used in that type of application?
Yes, Smart Energy Co Ltd has completed one of the world's largest-scale floating solar power plants in Kawajima, Saitama Prefecture.The plant, which has an output of about 7.5MW, started operations on the surface of an agricultural reservoir. The area of the reservoir about 130,000 square meters, and 27,456 monocrystalline silicon solar panels manufactured by China-based Yingli Green Energy were set up on floating mounting systems.The plant is expected to generate 8,305,440kWh of electricity, which is equivalent to the amount consumed by 2,300 households, per year.
If so what kind of performance metrics are you generating?
Panda cell efficiency reached the 20.3% milestone in 2013 and showed a steady improvement. Yingli Solar received the "cutting edge product in 2014" and reached another important efficiency milestone of 21.5% in 2015 when was awarded the world's first certification for dual power output PV module by China General Certification.
PANDA BIFACIAL is a double-glass module coming with outstanding reliability and durability. This module has a double-glass structure and comes with a 30-year power generation warranty. It is 1500V system voltage-rated, a feature helping you reduce the per kW cost. PANDA BIFACIAL modules provide a perfect solution to long-term service and dependable investment
Where do see the technology of solar modules going over the next 5 – 10 years and how does Yingli solar play a role in that?
The technology will continue to increase the overall performance of the module. One of the focuses will be to increase the efficiency of the cells including the back side contact to allow for more energy.
You recently introduced the PANDA bifacial modules in North America, what kind of reception have you seen?
Currently we have over 30MW of projects quoted for 2017/2018 delivery into the US market. As we move into the new year we will see in increased request for these modules as the US market continues to look for increased wattage within the same module footprint.
Given the recent decision from the US Trade Commission how do you see this affecting Yingli and there US operations?
There is a ton of uncertainty now in the market with the 201 case over the next 60 days. YEGA is moving forward with all plans and will make adjustments as needed into 2018.
The content & opinions in this article are the author's and do not necessarily represent the views of AltEnergyMag
---
Comments (0)
This post does not have any comments. Be the first to leave a comment below.
---
Post A Comment
You must be logged in before you can post a comment. Login now.
Featured Product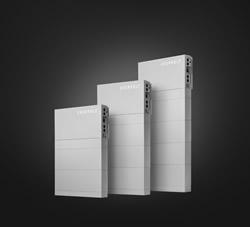 Offer homeowners best-in-class solar and energy storage in one money-saving bundle. Panasonic's new EverVolt™ Series modules come in 350W, 360W, 370W & 380W models and work seamlessly with their EverVolt battery storage - all warrantied by one of America's most trusted brands.