Smart Off-Grid provides a way for off-grid systems to be monitored, managed and controlled remotely. Built-in, low-cost wireless communications in solar, wind and hybrid-powered devices send critical data to a cloud-based management system in real-time.
What is Smart Off-Grid?
Miriam Tuerk | Clear Blue Technologies
Tell us a bit about Clear Blue Technologies and your role in the alternative energy industry.
Clear Blue Technologies was founded on our vision of meeting the global need for clean, reliable, low-cost power, as an alternative to traditional grid power. Our Smart Off-Grid technology powers, controls and manages solar, wind and hybrid-powered devices, from street lights to telecom systems.
Today, our Smart Off-Grid technology is deployed around the world. We have over 300 customers and 2,500 systems under management across 33 countries.
What is Smart Off-Grid?
Smart Off-Grid provides a way for off-grid systems to be monitored, managed and controlled remotely.
Built-in, low-cost wireless communications in solar, wind and hybrid-powered devices send critical data to a cloud-based management system in real-time.
How did you first realize there was a need for this technology?
In the days when we all used landline phones, it was difficult to imagine how wireless communications and the Internet would drastically impact our lives. Now, over 30 percent of the world's population owns a smartphone, and among Millennials aged 25 to 29 in the U.S., two-thirds live in a house without a landline.
There is an equally dramatic revolution coming in regards to power, with the emergence of wireless, clean, and low-cost power becoming available to power systems and devices wherever they need to be. Like wireless communications, wireless off-grid power is a paradigm shift in how homes, street lights, telecom, infrastructure, security systems and Internet of Things devices are powered. Unlike the electric grid, distributed, wireless power is cost-effective enough to be installed in places where traditional utility companies wouldn't find it economically feasible to operate.
How does Smart Off-Grid transform solar, wind and hybrid power for critical infrastructure?
Until now, off-grid systems have been notoriously unreliable. They typically require a trained professional to install and maintain the systems via on-site visits. However, with no data on how the off-grid systems are functioning and whether there is a failure, parts might be replaced unnecessarily or not at all.
By remotely managing and controlling solar, wind and hybrid-powered systems, Smart Off-Grid technology reduces installation and ongoing maintenance costs by up to 80 percent. The system owner and Clear Blue Technologies' service center are alerted if there is a risk of an outage, for instance, due to a forecast of prolonged bad weather, and they can proactively take action to resolve and prevent the issue without having to send out a field engineer. This makes off-grid technology a more reliable and cost-effective solution for lighting, telecom, security systems and other critical infrastructure.
How does Clear Blue Technologies' managed cloud service enable the remote management, monitoring and control of solar, wind and hybrid-powered devices?
Our Smart Off-Grid technology combines a multi-load solar controller, built-in wireless communications, and a cloud-based load management and control system. By connecting solar, wind and hybrid-powered off-grid devices to the cloud, we can remotely manage, monitor and control these systems in real-time, 24/7 as an on-going service to our clients.
For instance, if there is a storm taking place in the next six days that will affect the sunlight available to power a solar panel, our systems will send a notification to Clear Blue Technologies and the client. Clear Blue or the client can log into the cloud-based management system on their laptop or smartphone and turn down the luminosity of the lights to preserve battery power during the storm. This reduces the risk of system outages while still ensuring the lights come on, making critical off-grid infrastructure more reliable, even during bad weather.
If a there is a system outage, Clear Blue Technologies and the system owner also receive a notification. As we store all the data history it is easy to pinpoint the issue and take corrective action, such as identifying which part needs to be replaced in advance of a field engineer's visit.
What are examples of this technology in action?
The City of Harare is Zimbabwe's most populous city; however, infrastructure is crumbling due to a lack of government funding. Through an innovative public-private partnership, a local solar system company, MED Lighting, started an initiative to replace the street lighting on one of the city's busiest thoroughfares.
We partnered with MED Lighting to install hundreds of our end-to-end Illumient Smart Off-Grid solar-powered street lights in Harare, as well as Victoria Falls. Each light has either one or two 90-watt luminaires and a number of 260 cell solar panels. The batteries are buried in the ground to prevent vandalism and ensure a longer battery life. We also monitor, control and proactively manage the solar-powered lights via our cloud-based management system, reducing the cost of maintenance and improving reliability of the systems.
The ability for Smart Off-Grid technology to be installed anywhere was also valuable for the City of Hamilton, Ontario, Canada. The Niagara Escarpment is part of a gigantic geological formation, meaning there is less than one foot of topsoil – installing grid-connected lighting in this area would have involved tunneling through 2 kilometers of solid rock at great expense. Instead, we installed 40 Illumient solar-powered street lights along the pathway, at a fraction of the cost.
What are the optimum requirements for an installation to suit your technology solutions?
Illumient is our end-to-end solution for Smart Off-Grid solar and wind-powered lighting. As these lighting systems are powered by the sun, they can be installed anywhere.
It includes our Smart Off-Grid Controller, which provides energy generation and control with high reliability, easy installation and full remote management. This Controller supports any type of light, both D/C and A/C lighting loads, and a variety of battery technologies, as well as connecting the off-grid device to our cloud-based management system.
We then provide remote, real-time management of these lighting systems through our cloud-based management system, Illumience. We monitor and create alerts for any issues, warning our customers of potential outages, and taking corrective action where necessary. Illumience is available via the cloud on a web browser, or on-the-go via our mobile app.
Its features include system monitoring and status, including over 24 performance indicators like battery charge and voltage readings. Predictive weather analysis also estimates energy generation for the following six days, based on current load and local forecasts, and can make recommendations to preserve battery life. The system owner can create a range of alerts for their systems individually or as a whole, and notifications can be delivered via SMS or email, so that you can respond to issues as and when they happen. The system also has 20 different customizable dashboards and reports, including daily, weekly and monthly performance charts.
Our Smart Off-Grid technology can also be incorporated into OEMs' own off-grid solutions. We often create bespoke solutions for our OEM partners that take into account particular requirements.
What are the implications of this technology for communities where power grid infrastructure is undeveloped?
Over a quarter of the world's population lives without access to reliable sources of electricity. The lack of clean, affordable and reliable power has a profound effect on the health, economy and lives of those living in poorer countries around the world. Communities without power cannot work longer than daylight hours, engage in the global digital economy via the Internet, or access critical infrastructure, such as hospitals and schools. This is particularly the case in developing countries, namely those in sub-Saharan Africa, where grid infrastructure has struggled to keep pace with demand as economies have prospered.
Smart Off-Grid technology is a clean, reliable, low-cost alternative to traditional grid infrastructure. As the cost of solar power continues to drop and system reliability increases through the adoption of Smart Off-Grid technology, these communities in developing countries will have greater access to dependable, affordable, clean power. This is critical to ensuring these communities are not left behind in the digital technology age.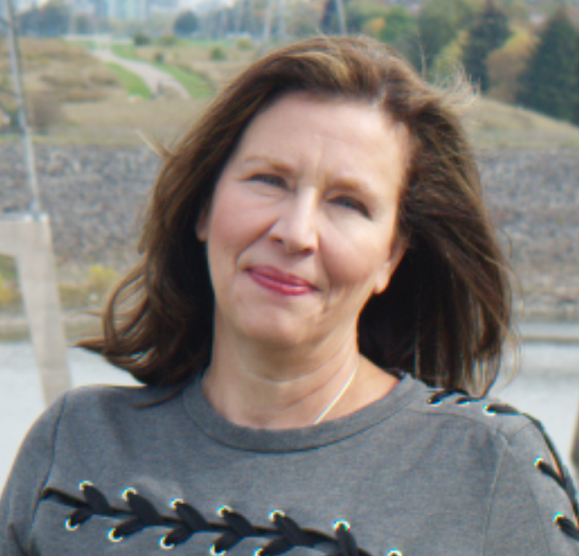 About Miriam Tuerk
Miriam Tuerk, CEO and co-founder of Clear Blue Technologies Inc., the Smart Off-Grid™ company, has over 20 years of experience as a tech entrepreneur and leader in the telecom and renewable energy sectors. She has a proven track-record launching Smart Off-Grid, big data, open source and cloud-based solutions, and has a number of patents to her name.
Prior to founding Clear Blue, Miriam was president and CEO of Infobright, and president of BCE Emergis. In addition to her role at Clear Blue, Miriam sits on the advisory boards and panels for a leading private equity firm, an incubator and numerous early-stage companies. Miriam has a Bachelor's of Science in Electrical Engineering from the University of Waterloo.
The content & opinions in this article are the author's and do not necessarily represent the views of AltEnergyMag
---
Comments (0)
This post does not have any comments. Be the first to leave a comment below.
---
Post A Comment
You must be logged in before you can post a comment. Login now.
Featured Product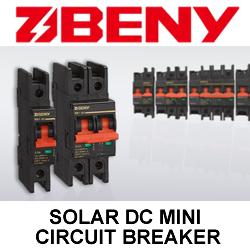 The BB1-63 modular miniature circuit-breakers can be used in solar DC circuits up to 1200 VDC (4-poles execution). Application in solar DC circuits, battery energy storage systems and UPS. Arc flash barrier design keeps solar equipment more safe and reliable. For DC circuit over-current protection.