Automation is rapidly gaining momentum around the world. Many people talk about the advantages it can bring in aiding productivity and scalability. Those perks are important, but how might automation promote sustainability?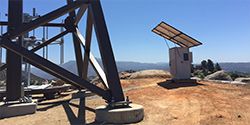 Smart Off-Grid provides a way for off-grid systems to be monitored, managed and controlled remotely. Built-in, low-cost wireless communications in solar, wind and hybrid-powered devices send critical data to a cloud-based management system in real-time.
Records 1 to 2 of 2
Featured Product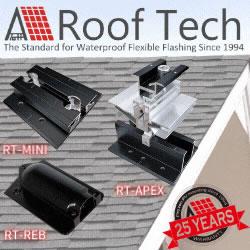 These ongoing webinars cover Roof Tech's background, product design (RT MINI and APEX), code and best practices. You will learn about a proven system that reduces installation time while keeping the integrity of the roofing system. This training will earn you one NABCEP Continuing Education Credit. The webinars are offered every Tuesday from 11 AM PDT to Noon during the months of April and May, 2020.