Even though a significant number of companies have adopted clean energy, the majority have yet to get there. Web hosting companies are one example.
These Major Tech Companies Are Making the Shift to Renewable Energy. Can You Afford To Ignore The Trend?
Armand Doru Domuta | Restart Energy
The world's top tech companies are making a crucial change in the way they do business.
What is it?
They're giving up fossil fuels and choosing to power their businesses with renewable energy such as solar, wind, and hydropower.
This April, both Google and Apple reached their goals of 100% renewable energy. According to global energy initiative RE100, companies can only claim 100% renewable energy when they "match 100% of the electricity used...with electricity produced from renewable sources."
With such globally-influential companies leading the pack, it's not hard to imagine a future in which clean energy is an indispensable part of every business.
The benefits of clean energy are obvious. Staying reliant on non-renewable fossil fuels means that the your main source of energy will eventually run out. If more businesses don't switch to clean energy--and fast--those businesses won't remain sustainable in the years to come. Not to mention fossil fuels' long-lasting effects on the climate that will cost us dearly in the future.
How companies are changing their ways
Google began its journey into renewable energy many years ago. The company has had a net zero carbon footprint since 2007 and began using wind energy in 2010. In 2013, they declared their goal to become 100% renewable, which they achieved in April.
Facebook runs its powerful data centers with wind and solar energy and cools them with water. Its goal is to cover 50% of its operations with clean energy before the end of 2018. The social network giant is also a member of the Renewable Energy Buyers Alliance (REBA), which connects major energy buyers, suppliers and policymakers to create better energy solutions.
Apple, too, has been proactive with its energy initiatives. The company began optimizing their operations in 2011, which they say has led to a 54% reduction in the company's greenhouse gas emissions.
It's estimated that Microsoft now runs about 44% of its operations on renewable energy, and the software manufacturer hopes to raise that number to 50 or 60% by the end of the year. They're also focused on reducing carbon emissions by 75% before 2030, though they've realized a net zero carbon footprint since 2014.
Intel, the world's leading manufacturer of computer processors, has invested in over 60 renewable energy projects including solar, wind, biomass, and hydropower since 2010. The company also owns the second-largest onsite solar carport in the U.S.. At peak capacity, the carport is able to generate over 50% of the Folsom, California campus' total energy usage.
In addition to these companies, other major players like Dell, HP, Sony, Amazon, and Adobe are going green in efforts to reduce reliance on fossil fuels.
And the trend doesn't stop with tech companies.
General Motors and Wal-Mart, for example, have made a commitment to power their entire operations with renewable energy.
McDonald's has announced their intention to fight climate change by reducing greenhouse gas emissions. And Starbucks, which currently uses solar energy to power some of their stores, purchases Renewable Energy Credit Certificates (RECs) equivalent to 100% of the energy used in company-operated stores in U.S. and Canada.
In the financial industry, Bank of America has reduced paper use by 32% and offers rewards to workers who use hybrid cars.
What stops businesses from adopting clean energy
It seems obvious that businesses would want to switch to renewable energy as soon as possible.
But often, it's not that simple.
Companies with large data centers like Google and Facebook are often the target of fierce debates surrounding clean energy because of their extremely high levels of energy usage.
But even though a significant number of companies have adopted clean energy, the majority have yet to get there. Web hosting companies are one example. These companies also have huge energy-consuming data centers, but they haven't made much progress in this area.
Why?
The biggest barrier to entry is the upfront costs in creating and maintaining clean energy projects. Many companies can't afford the short-term costs of switching to renewable energy.
If this is the reason your business hasn't invested in renewable energy, consider the long-term costs of rising non-renewable energy prices and the irreparable damage it will cause to the environment. It may be worth making a sizeable investment now to ensure the sustainability of your business and the environment for years to come.
Another reason why renewable energy is often overlooked is the government's financial backing and the positive press coverage surrounding fossil fuels. According to Oil Change International, the U.S. spends up to $37.5 billion on fossil fuel subsidies each year. And each year, the oil industry conducts more research and development, while resources for renewable energy remain limited.
Of course, the best option is to conduct research for yourself. Learn more about fossil fuels, climate change, renewable energy and why the world's leading companies are increasingly choosing to switch.
In the end, the choice is up to you. But ask yourself: can you afford to stay reliant on fossil fuels? If so, for how long? If the world's most successful companies are making the switch, what's stopping you?
About Armand Doru Domuta
Armand Doru Domuta is the CEO of Restart Energy, the EU's fast growing independent energy provider and blockchain-based energy ecosystem for a sustainable future.
The content & opinions in this article are the author's and do not necessarily represent the views of AltEnergyMag
---
Comments (0)
This post does not have any comments. Be the first to leave a comment below.
---
Post A Comment
You must be logged in before you can post a comment. Login now.
Featured Product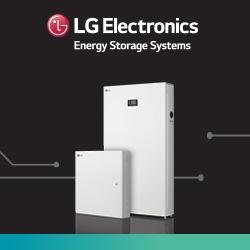 The NeON R module features "Back Contact" cell technology delivering an entirely black panel that is aesthetically pleasing and energy efficient. The cell's seamless, surface blends perfectly into nearly all rooftop designs while the module's electrodes are positioned on the rear of the cell. Using LG's N-type cell structure, the panels produce 365W of energy, up to 7.3kWp, compared to 5.8kWp of the p-type cell. The module's new design minimizes LID, thereby delivering a longer lifespan and increased energy output.