In this Interview with Georgios Papadimitriou, President and CEO of Enel Green Power we will disucss how Enel Green Power is utilizing Proxy Revenue Swaps to partially fund the High Lonesome wind project in Texas.
Top Article of 2019 - Proxy Revenue Swaps for Wind Farm Development
Georgios Papadimitriou | Enel Green Power
As the largest Wind Farm in Enel's Global Portfolio – Why did you choose Texas? In general, how does Enel decide where to build wind farms and does the business of the state play a part?
Enel entered Texas in 2008 with the 63 MW Snyder wind farm, located in Scurry County. At the time this project used the tallest utility scale wind turbines in the United States. Since 2008, the Texas wind market has grown significantly and we saw this as an opportunity to go back to Texas to further diversify our US market presence there.
We evaluate a number of factors when deciding where to build a wind farm. Namely speed of project development, resource availability, as well as market competitiveness, are all factors that play a significant role in our evaluation. Texas and the High Lonesome project offered us both, as well as the ability to diversify our geographical presence.
Operations just started at High Lonesome, Enel's largest global wind farm. When complete, which companies will be receiving power from this wind farm and how will it impact their business?
Enel took a new, innovative approach to High Lonesome with a 295 MW portion of the project being hedged through a long-term Proxy Revenue Swap with insurer Allianz Global Corporate & Specialty, Inc.'s Alternative Risk Transfer unit (Allianz), and Nephila Climate, a provider of weather and climate risk management products. The PRS is a financial derivative agreement designed to produce stable revenues for renewable projects regardless of power price fluctuations and weather-driven intermittency.
Proxy revenue swaps are complementary to other types of financial structures Enel has worked with traditionally.
How can other businesses or communities get their projects funded and built with the help of Enel?
Across industries, organizations have begun focusing on "going green," not only in response to climate change, but also as a means to save money and improve their bottom line. Corporate America is also responding to increased pressure from consumers to create their products in a sustainable way. And we're seeing the same pressure put on state and local governments. One way companies, states and local communities are responding is by making commitments to using more renewable energy. Enel helps these entities purchase green energy the same way they do other energy sources, offering simple, flexible, customizable options for adding more renewables to their energy mix.
There are a variety of Power Purchase Agreements (PPA) available that enable organizations to leverage both on-site and off-site renewable energy production, as well as options that help them "green the grid" without directly receiving green energy themselves. We work with each potential client to determine their needs and guide them to a solution that improves their sustainability in a cost-effective, reliable way.
Enel is using a proxy revenue swap to hedge a portion of High Lonesome. How does this work? Is this commonplace for Enel and for energy companies in general, or do you see this as a growing concept? Why not stick with a standard PPA agreement?
Proxy Revenue Swaps are a new revenue hedging mechanism that we will be working with to complement our existing PPA offerings that are designed to produce stable revenues for a project regardless of power price fluctuations and weather-driven intermittency, minimizing volumetric, price and shape risks. This is done through fixed payments based on an assumed proxy generation, which are adjusted in line with actual generation.
Proxy revenue swaps represent a relatively new financial hedging instrument in the US wind market, allowing project developers to secure stable revenues and mitigate the impact of power-price and weather-related fluctuations. A renewable energy project can choose where to build and how to operate. However, it has no control over how much resource (wind speed or sunshine) shows up in a given year, what average power prices will be or how well hourly production volumes will correlate with energy prices. A Proxy Revenue Swap hedging contract provides renewable energy projects with protection against exposure to these uncontrollable risks. Under a Proxy Revenue Swap, a renewable energy project exchanges its variable revenue stream for a fixed payment - providing an unprecedented level of cash flow certainty.
The PRS is an effective tool not only because it is a vehicle to achieve "additionality" (new renewable capacity connected to the grid).
Does Enel have any other projects on the drawing board that you would like to discuss here?
In December Enel Green Power began operation at its HillTopper wind farm in Illinois - this is a great example of how commercial and industrial organizations are fulfilling their sustainability commitments through renewable energy purchasing. Through three long term power purchase agreements (PPAs), the new wind project will sell portions of its power to Bloomberg LP, General Motors and Constellation, which will sell the energy to Comcast Spectacor and Starbucks under two separate agreements.
General Motors will use the power it purchased to provide 100 percent renewable electricity to all of General Motor's Ohio and Indiana manufacturing facilities.
Starbucks will use the power that it purchased to power every retail store in Illinois with 100 percent renewable energy.
Comcast Spectacor will use the power to introduce a 100 percent renewable energy supply to the Wells Fargo Center in Philadelphia.
In addition to HillTopper, in December we also began operations our Rattlesnake Creek in Dixon County Nebraska and our Diamond Vista windfarm in Marion and Dickinson Counties Kansas. Through long term PPAs, Rattlesnake Creek will sell a portion of its power to Facebook and Adobe, and Diamond Vista will sell power to Kohler, City Utilities of Springfield, and Tri-County Electric Cooperative of Oklahoma (TCEC).
Facebook will use the wind energy to power 100 percent of its new Papillion Data center (320 MW) with renewable energy.
Kohler will use wind energy from Enel Green Power's Diamond Vista wind farm will supply 100 percent of the power needed to operate Kohler's US and Canadian manufacturing operations.
As we head into 2019, we are looking forward to more wind and solar projects.
In general, where do you see the energy industry heading in 2019 - how will it be growing? Are there any challenges you anticipate to hinder growth?
In 2018, corporate purchases of renewable energy reached record levels and 2019 will likely see the same as large corporations work to fulfill their public renewable energy commitments.
On top of that, the US Energy Information Administration (EIA) published its latest Short-Term Energy Outlook (STEO) which notes that wind energy's annual share of electricity generation is expected to exceed that of the hydropower sector for the first time in the U.S. [Source: https://www.eia.gov/todayinenergy/detail.php?id=38053&src=email].
Large corporations are also passing the pressure to develop strategies to "go green" throughout their supply chains and several states increased their commitments through the renewable portfolio standard (RPS) in 2018, including California, Nevada, New Jersey, and Massachusetts. [Source: https://www.utilitydive.com/news/10-trends-shaping-the-electric-power-sector-in-2019/545119/]
As far as challenges are concerned, we believe that the path for growth is set for renewables, driven by competitiveness and customer demand. The industry has momentum behind it and we will continue to see more renewable capacity brought online next year and for many years to come.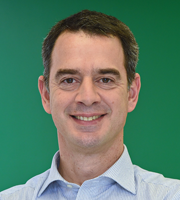 About Georgios Papadimitriou
Georgios Papadimitriou is the President and CEO of Enel Green Power North America, Inc. where he is responsible for the company's growing fleet of 100+ power plants and more than 4.3 GW of operating capacity across 24 U.S. states and 2 Canadian provinces. These projects include a unique portfolio of wind, solar, geothermal, and run-of-river hydropower technologies. Mr. Papadimitriou served as EGP's Head of Rest of Europe and Middle East since 2016 and prior to that, he held various roles within Enel including Head of Business Development in Latin America, Head of Business Development Europe and Country Manager France.
The content & opinions in this article are the author's and do not necessarily represent the views of AltEnergyMag
---
Comments (0)
This post does not have any comments. Be the first to leave a comment below.
---
Post A Comment
You must be logged in before you can post a comment. Login now.
Featured Product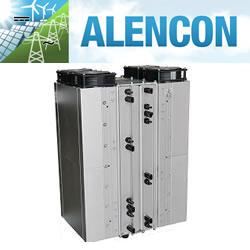 Alencon Systems is the premier manufacturer of high power, high voltage DC:DC optimizers for alternative energy applications including solar, battery energy storage, Microgrids, Fuel Cells and Electric Vehicle charging. Alencon's DC:DC converter offerings include the SPOT, BOSS and CUBE series DC:DC converters. The SPOT is a modular, uni-directional DC:DC solution ideal for solar applications. The BOSS is a modular, bi-directional unit for use with battery energy storage. The CUBE is a monolithic DC:DC converter which is available in both uni-directional and bi-directional modalities. Pictured above, is the Alencon SPOT.