Metal roofs are known for their durability, sustainability and versatility and are increasing in popularity in the solar marketplace.
Metal Roofing—The Perfect Platform for Solar PV
Rob Haddock, CEO and Founder | S-5! Metal Roof Innovations, Ltd.
For the past four decades, in total, well over 2 billion square feet of metal roofing has been installed in the U.S. each year, and that number grows every year. Metal roofs are known for their durability, sustainability and versatility and are increasing in popularity in the solar marketplace.
Metal roofing is a natural choice for mounting solar PV as it provides an ideal platform and features a service life that actually exceeds the service life of a solar PV system.
Service Life
In the commercial/industrial market sector, the field/lab study published by the Metal Construction Association indicates that the service life of (standing seam) coated steel is in the range of 70 years. Many alternative roofing systems will expire long before the life of the PV system. This leads to costly disassembly of the PV array, re-roofing and re-assembly.
The service life of solar PV is between 28 and 37 years with an average at 32.5 years, according to a recent Berkeley study. Aside from metal, there are no other roof types that measure up to that without requiring replacement. High-end tile may be the only exception, but it comes with a high price tag and is also much heavier (1.5 psf vs. 5 to 8). Mounting solar to tile is a bit complex and very tricky to do without breaking tiles so the cost is also much higher than mounting to metal.
Metal roofing is also the most sustainable roofing type (at a 72.8% recycle rate, steel is one of the most recycled construction materials available) and is conducive to lower solar installation costs, which is important to the buyer conscious of both environmental and economic energy efficiencies.
Ease of Installation
It is easier and less expensive to mount solar to a metal roof than any other roof type.
Solar PV can be mounted on the standing seams or ribs of the roof, which serve as the rails to which modules are attached with reliable mechanical attachment methods.
Metal roof solar mounting can offer fewer components, light-weight materials, better load distribution and provide a zero-penetration system for standing seam metal roofs, while preserving the warranty of the roof: no holes/no leaks.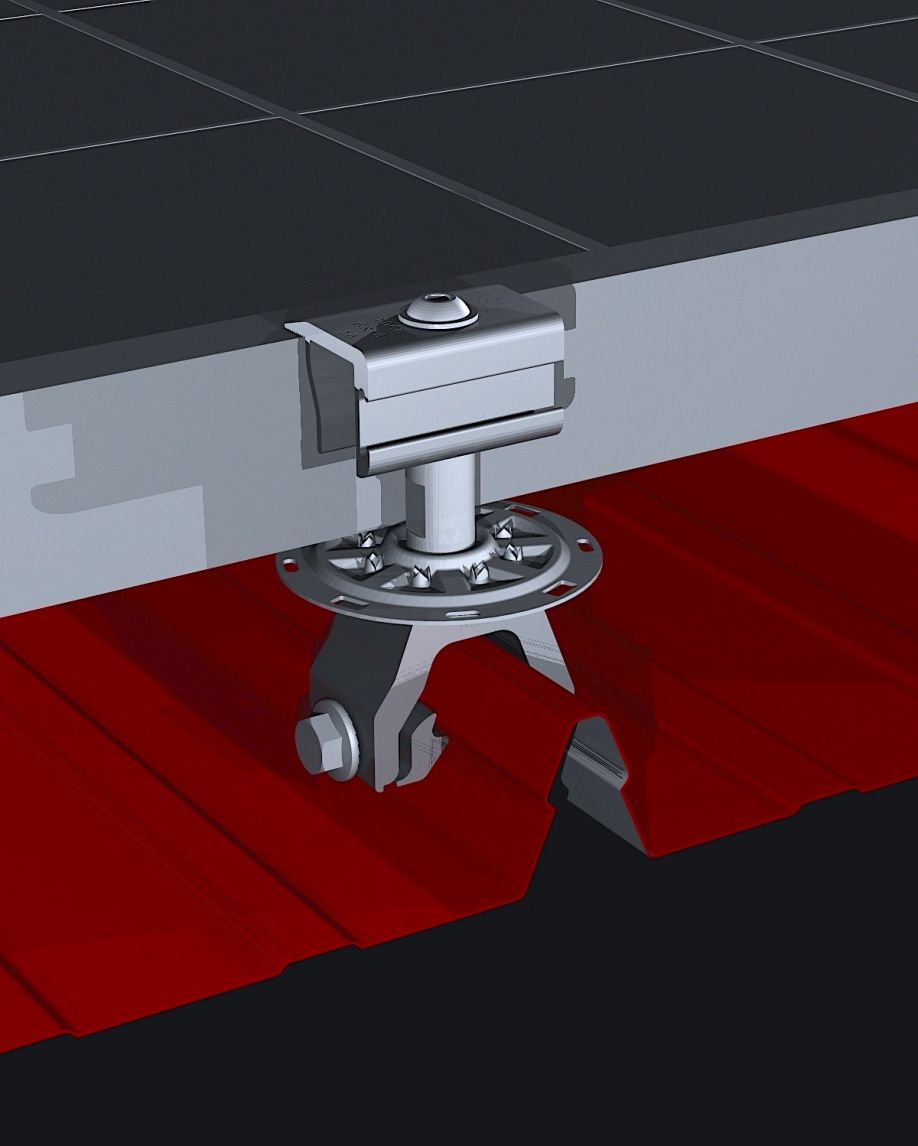 S-5-PVKIT 2.0 Solar Attachment Solution
Lifetime ROI
Once the decision is made to install solar, often a new roof is required. More and more building owners are replacing their roofs with metal roofs because not only is a metal/solar roof system less expensive up front than other roof types, it leads to improvements in lifetime ROI of the system. The PV array and the roof should be regarded as a single asset.
When computing ROI within the solar profoma, inverter replacement is usually factored in at about year 15 – but what about the cost of roof replacement? The solar array has to be totally dismantled and then re-installed on the replacement roof. Often, even the initial cost of solar + a metal roof is less expensive. Factor in roof replacement and the advantages become grossly magnified.
A number of exorbitant costs associated with completing a PV system re-roof for a traditional (non-metal) roof include:
Remove modules

Remove mounting & racking system

De-commission system during reroof

Re-roof

Re-install PV system

Re-commission potential

Possibility of damaged components

Potential for new wiring necessary

System downtime
With metal, you can avoid roof replacement since a standing seam metal roof has a service life of 70 years. The roof will still be going strong long after the service life of the solar array has expired.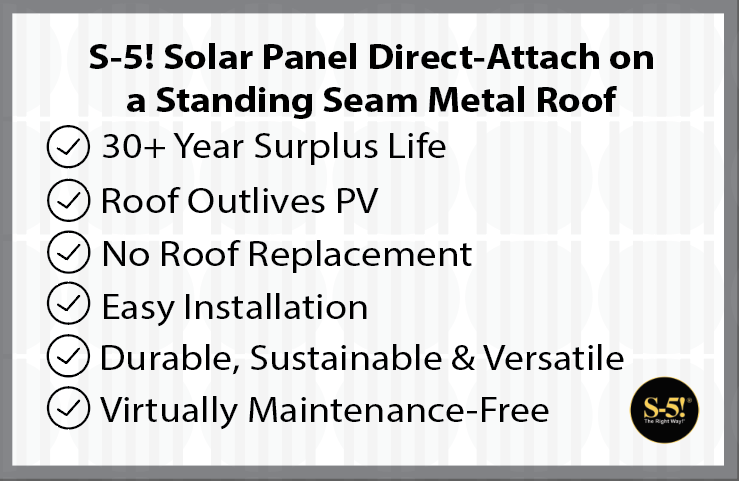 The Rise of Metal Roofing & Solar
With the cost of solar decreasing significantly over the last decade, in addition to federal and local incentives as well as public policy mandates driving the popularity of solar, the breakeven and ROI improves every year – evident even more with solar on metal roofs because of its lower installation costs, so it makes even greater financial sense.
Metal is the most solar-friendly roof available and the PV contractor should know about it.
Metal roofing is attractive, durable, non-flammable and requires almost no maintenance. The "buy-it-cheap and fix-it-later" mentality has steadily diminished over the last few decades and more building owners are choosing metal than ever before.
Generation X is leading the charge to more durable construction materials and methods that reduce maintenance and have longer service lives. These facts are borne out by statistics clearly indicating that metal has a much larger share of replacement roofing than it does in new roofing within the residential market.
Main Take-Away
Solar contractors should know something about roofing alternatives and service lives in order to bring added value to their customers. The roof and the solar PV array should be evaluated as a single system. Advising the mounting of a solar array with a 30-year plus life on a TPO or asphalt shingle roof with a 15-year life is a bit like mounting a Ferrari engine on a Mini-Cooper chassis. Who would do that?
The S-5! Solution
S-5! Metal Roof Innovations, the leading authority on metal roof attachment technology, provides a simple, secure and economical method for attaching solar panels to any metal roof type.
The S-5-PVKIT 2.0 enables solar installers to "direct attach" PV modules to a metal roof's structural seams or ribs, eliminating the need for a traditional rail mounting system. The PVKIT offers a lay-and-play experience for PV mounting technology, and its primary components come preassembled for use with S-5! clamps or brackets, providing easy and efficient installation for any metal roof type. This system offers impressive savings across several metrics by which PV mounting systems are measured.
The PVKIT both maximizes the surface area of the roof and reduces the collateral load on the roof. The non-penetration system does not compromise the roof integrity and eliminates the risk of voided roof manufacturer warranties – no holes/no damage.
S-5-PVKIT 2.0 Solar Attachment Solution
About Rob Haddock
Rob Haddock, the inventor of metal roof attachment solutions, a former contractor, an award-winning roof-forensics expert, author, lecturer and building envelope scientist. He has worked in various aspects of metal roofing for nearly five decades.
The content & opinions in this article are the author's and do not necessarily represent the views of AltEnergyMag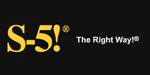 S-5!
In 1992, S-5! invented the very market space of manufactured roof attachment solutions. S-5!'s clamps and brackets are engineered for a variety of applications, including residential and commercial solar installations on exposed-fastened and standing seam metal roofing. The company has a portfolio of more than 5+ GigaWatts of rooftop solar arrays, including many Fed-Ex and Walmart buildings; 700 Costco stores in eight countries; international airports; and corporate headquarters for Google, IBM, NATO, NREL and Apple. S-5! technologies are also affordable for domestic applications with more than 15,000 such solar installations in 50 countries.
Other Articles
The south side features a 53kW solar array mounted with the company's very own PVKIT direct-attach solar mounting solution. The PV system will provide 84 MWh annually—and together with energy-saving lighting and climate controls, up to 75% of the facility's power.
The EPC contractor recommended the S-5! PVKIT® — a direct-attach™ rail-less solar solution to provide a secure, economical and penetration-free method for attaching the solar modules to the metal roof.
After many roof replacements, the city was ready for a new and better roof designed to last. They needed to support ±600 feet of rooftop conduit and piping, and wanted a roof that was solar-ready.
---
Comments (0)
This post does not have any comments. Be the first to leave a comment below.
---
Post A Comment
You must be logged in before you can post a comment. Login now.
Featured Product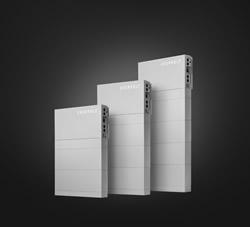 Renewable energy stored in an EVERVOLT home battery system is the perfect backup plan against an uncertain utility grid and weather events. Run key appliances longer and live life when the unexpected happens. EVERVOLT battery storage systems are covered by a complete 12-year warranty from Panasonic.