EverVolt modules are more resistant to the effects of shade than conventional panels as the cells' connections are split in parallel, so even if one part is shaded, another parallel connected part can generate the electricity.
Panasonic Expands EverVolt™ Portfolio with New High Power, High Efficiency Solar Modules
Mukesh Sethi, Director, Solar and Energy Storage | Panasonic Life Solutions Company of America
You recently expanded the EverVolt™ Solar Modules series, tell us about the upgrades in these modules.
The new EverVolt Solar Modules series is made with 6-inch half-cut cells, compared to current 5-inch cells "full" cells. With the launch of the EverVolt modules, Panasonic is expanding our service offering to include even more best-in-class solar panels, backed by industry-leading warranties.
What are the advantages of the new EverVolt modules?
EverVolt modules feature one of the industry's lowest temperature coefficients at 0.26%/°C, so even on the hottest days, EverVolt modules will outperform standard panels. In addition, the half-cut cell construction provides a number of benefits. Thanks to wiring methods used to connect the half-cut cells, EverVolt modules are more resistant to the effects of shade than conventional panels as the cells' connections are split in parallel, so even if one part is shaded, another parallel connected part can generate the electricity.
EverVolt modules also have industry-leading module efficiency ranging from 20% to 21.2%, which allows maximum power production with less roof space—and, power output of at least 92% is guaranteed after 25 years-- one of the industry's lowest annual degradation rates.
When installed by a Panasonic Authorized, Premium or Elite installer and registered through the Panasonic website, homeowners can take advantage of Panasonic AllGuard and TripleGuard warranties.
What are the warranty options available to homeowners who purchase the new modules?
The Panasonic TripleGuard Warranty covers EverVolt panels for performance, product, parts and labor for 25 years. The Panasonic AllGuard Warranty covers labor to replace and repair all major components in the EverVolt solar system. Applicable to Panasonic AC modules, this also includes solar modules combined with microinverters sold by Panasonic, and racking for 25 years, and monitoring hardware for five years.
Tell me more about the half-cut cell technology in the new modules.
Half-cut cells are simply traditional silicon solar cells that have been cut in half, but they yield a number of benefits like improved performance and durability. Because half-cut cells produce a current that is also halved and resistive losses are decreased, the panels will perform better. In addition, the longevity of the modules is extended as the cells, which have a smaller surface area than traditional "full" cells, are at a lower risk of mechanical stress. As mentioned previously, the wiring methods used to connect half-cut cells also result in better shade resistance compared with conventional panels.
Tell me how these integrate with the EverVolt battery storage system.
The EverVolt series solar modules, due to lower open circuit voltage per panel, can accommodate more panels per inverter compared to current HIT panels. Homeowners also benefit from purchasing both solar modules and storage from Panasonic, because a single app can integrate, manage and monitor both the PV and storage system under one brand and warranty.
What benefits can installers expect when selling the EverVolt modules?
Panasonic has always been proud to offer best-in-class solar panels, as evidenced by our high-performing HIT brand. With the launch of the EverVolt modules, installers have an expanded catalogue of Panasonic panels from which homeowners can choose, helping to differentiate their offerings in the marketplace. In addition, installers will be able to offer the whole home energy solution comprised of both panels and battery storage under the same EverVolt brand, which has built a reputation of performance, reliability and value.

About Mukesh Sethi
Mukesh Sethi is the Director of Solar and Energy Storage Products Group for Panasonic Life Solutions Company of America (PLSCA), a unit company of Panasonic North America marketing and selling Energy products such as high efficiency Solar Panels, Energy Storage System and Indoor air quality and air purification products such as Ventilation Fans, Energy Recovery Ventilators, Kitchen range hood and Industrial Power Tools.
The content & opinions in this article are the author's and do not necessarily represent the views of AltEnergyMag

Panasonic Solar
Since 1918, Panasonic has powered more than a century of innovations with dependable, trusted technologies for everyday life. Panasonic authorized installers deliver best-in-class solar and battery storage technology with a hassle-free process to residential and small commercial customers. With their best-in-class EVERVOLT® solar panels and home batteries working together, the Panasonic Total Home Energy System lets homeowners produce and store their own energy for use now and later. All with zero emissions, zero worries and a comprehensive 25-year warranty on panels (12 years on battery storage).
Other Articles
We're also introducing two new high efficiency all-black solar modules - the EVERVOLT HK2 available in 430W & 420W and the EVERVOLT PK2 available in 405W & 4000W. We can think of no better place to showcase our best-in-class offerings to the industry than at RE+ 2023.
This project, like most, came with its share of challenges and requests from a discerning homeowner who wanted top quality. The ask: plan and install a solar system to handle the high electricity needs of this large home with a customized design and clean aesthetics.
There isn't a lot of historical data on energy storage to leverage in sales strategies, so installers should sell homeowners on the benefits of purchasing a complete home energy solution, including the technology used and the warranty options.
---
Comments (0)
This post does not have any comments. Be the first to leave a comment below.
---
Post A Comment
You must be logged in before you can post a comment. Login now.
Featured Product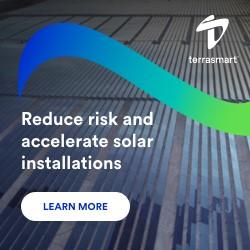 We push the limits in renewable energy, focusing on innovation to drive progress. Pioneering new solutions and ground-breaking technology, and smarter ways of working to make progress for our clients and the industry.