Using a U-Haul® truck and trailer they installed a demo roof on the trailer with four solar panels featuring RT-APEX, Roof Tech's rail-less residential roof mount featuring AlphaSeal™ Technology. It was the launch of the first RT-APEX Roadshow.
Roof Tech Puts Its Show on the Road and Sparks a New Era in Customer Relationships
Article from | Roof Tech
Mike Dunlap, National Sales Director for Roof Tech, takes a hands-on approach to overseeing his team of four sales managers across the U.S. – Joe Perez in the Northeast Region and Canada; Matthias Herzog in the Southeast Region; Ken Clem in the South Central Region; and Guy Wellman in the Midwest Region. Not long after the 2019 Solar Power International tradeshow in Salt Lake City, Mike and Joe noticed that East Coast solar installers rarely traveled west to attend this important annual event. Then, they had a novel idea: "We thought, why not bring our SPI demo roof to them?" recalled Mike. "Back then, other solar companies were spending lots to hire drivers to pull huge trailers with demo roofs, but we wanted a more cost-effective solution." Joe added his thoughts: "We knew the East Coast was the largest U.S. market for rail-less solar, and we were just announcing our rail-less product at that time, so we decided to build a demo roof to bring Roof Tech products directly to customers."
A simple idea leads to the launch of the first RT-APEX Roadshow.
In late 2018, Joe and Mike put their idea into action. They rented a U-Haul® truck and trailer and installed a demo roof on the trailer with four solar panels featuring RT-APEX, Roof Tech's rail-less residential roof mount featuring AlphaSeal™ Technology. It was the launch of the first RT-APEX Roadshow. "For that first roadshow, we drove the trailer New York City to Baltimore, and the response was amazing," said Joe. "We'd pull up outside a customer's location, and they'd come outside to discover a demo roof with full-size modules and mounting hardware. Instead of simply showing product samples in a warehouse, people could see exactly how our products work on the rooftop."

A timely strategy to create interest and inspire engagement.
It didn't take long for the Roof Tech team to witness the positive impact of the RT-APEX Roadshow. The timing was perfect because the Roadshow was well-established when COVID shut everything down in March 2020. "With all the solar tradeshows canceled in 2020, we were able to keep our sales team in direct contact with installers and distributors," said Ken. "People had the opportunity to experience our products first-hand, ask questions, and learn from the experts how to install Roof Tech products correctly." Joe concurred. "People appreciated that we had gone to the trouble to bring our demo roof directly to their workplace," he said. "It was like a show on wheels, and everyone could experience it safely outdoors with social distancing."
Strengthening customer relationships with a hands-on experience.
Before long, every Roof Tech sales team member had implemented the RT-APEX Roadshow in their own region. They'd often arrive at a customer's workplace with coffee and donuts or lunch, and everyone had the time to get to know one another in a relaxed atmosphere. "It's one thing to talk to customers on the phone," said Matthias, "but with the Roadshow, we're physically present and can talk to designers, make new contacts, and exchange business cards." Also, because there are always two Roof Tech team members traveling together on a four or five-day Roadshow, it's a great team-building experience.
Familiar faces and cold calls make every Roadshow an adventure.
While many Roadshows are scheduled with installers and distributors ahead of time, others are cold calls where the team just pulls up outside a potential new customer unannounced. In January 2020, Matthias and Mike drove through Florida for five days and made several cold calls where they were able to establish new customer relationships. "One day, we arrived unannounced at Momentum Solar, one of the nation's largest residential solar providers," recalled Matthias. "They hadn't returned our previous calls, but when they saw our demo roof, they decided to try RT-APEX. Now they are Roof Tech's top RT-APEX customer in the nation!" Guy Wellman also had a positive experience with cold calls. "On the phone, they might say they're too busy," he said, "but when they see our trailer out front with four modules and real products, they decide within minutes to give our products a try."
Looking ahead to expand the Roof Tech brand with more Roadshows.
With more than 21 RT-APEX Roadshows completed throughout the U.S., reaching nearly 2,000 people since early 2019, Roof Tech is looking forward to expanding its brand with more Roadshows in 2022. Already, most of the demo roofs are outfitted with RT-MINI II, and several also feature the RT-REB. In addition, Roof Tech has several new products in development, which they hope to introduce by the end of 2022. Matthias pointed out that, given the current supply chain issues caused by COVID, metal prices and shipping costs have sky-rocketed, and delivery times are delayed, which makes rail-less racking an ideal choice for installers. "Rail-less installation saves money on shipping and time on the roof, creating a win-win for customers," he said. Joe reinforced the value of RT-APEX Roadshows. "When customers see us out on the road, making an effort to demo our products and answer their questions, it creates much stronger relationships," said Joe. "We are totally committed to honoring our partnerships with distributors, and these Roadshows have gone a long way to build our business and expand brand awareness for Roof Tech."
The content & opinions in this article are the author's and do not necessarily represent the views of AltEnergyMag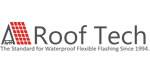 Roof Tech
We offer a range of PV mounting solutions designed specifically for residential applications. For installers, homeowners, and solar panel manufacturers, Roof Tech represents the next generation in reliability, innovation, and ease of installation.
Other Articles
Boone said that he first learned about Roof Tech at the Electricity Transformation Canada tradeshow in Toronto in November 2020. Soon after, he decided to try RT-MINI II with Roof Tech's self-flashing AlphaSeal® PV Mounting System.
When May Electric's customers returned to their homes after the storm, they encountered widespread flooding and broken windows, but their solar panels were unharmed.
Vazquez explained that roof leaks are a main concern for new customers, so his installers always take time to explain the benefits of RT-MINI. "All our installers have a construction background, and they have full confidence that there will never be any leaks,"
---
Comments (0)
This post does not have any comments. Be the first to leave a comment below.
---
Post A Comment
You must be logged in before you can post a comment. Login now.
Featured Product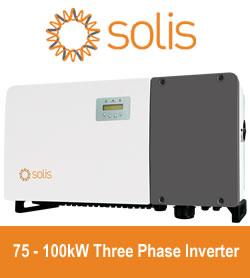 Solis75kW - 100kW series high-power string inverters are widely used in industrial and commercial rooftops. Solis's new three-phase string inverter is the first choice for industrial and commercial photovoltaics. 75-100kW three phase series string inverter have Maximum 28 strings input, support "Y" type connection in DC side. Maximum string input current 13A, support bifacial modules access.Supports anti-PID function to improve system efficiency.