Solar just makes sense in island conditions. Dependence on imported fuels, high electricity costs, increasingly devastating storms, and an urgent need for improved grid resiliency makes solar a clear choice for island nations and territories over the world.
Solar in Paradise: Getting Renewable Wins in Tough Island Conditions
Article from | Terrsmart
Solar just makes sense in island conditions. Dependence on imported fuels, high electricity costs, increasingly devastating storms, and an urgent need for improved grid resiliency makes solar a clear choice for island nations and territories over the world.
It's easy to see why governments and other key energy stakeholders have made renewables a key point of focus in locales such as Puerto Rico and the Bahamas. Recently, Puerto Rico has launched an effort to fast-track renewable adoption and transition to 100 percent by 2050. The federal and the local government are working together to strengthen the island's resilience and modernize the grid after the island's electric system was destroyed in 2017 by Hurricane Maria. The Bahamas has its own national goal of meeting 30 percent of its electricity needs with renewable energy resources by 2030.
For EPCs, developers, and asset owners, solar represents a blazing win-win: energy independence and a move away from traditional energy sources.
Best practices and key considerations for getting island solar right
Islands can pose unique challenges. Land comes at a premium in a place where everything is beautiful and space is scarce. Less costly development options tend to be rocky and uneven, making it difficult to derive maximum value without expert help. That can lead stakeholders to a difficult choice: cannibalize returns with expensive land leases upfront, or risk schedule-eroding challenges with unpredictable or difficult sites.
Known for pushing difficult terrain toward efficient, viable energy production, Terrasmart has been helping stakeholders get results in the most extreme conditions, ranging from the mountainous Northeast, to Caribbean reefs. We've synthesized our deep experience designing and building adaptable mounting solutions to guide solar developers to island success. Our lessons learned apply across the board:
Foundations – In nominal conditions and terrain, driven piles can yield great results. Things aren't so simple on an island landscape, where sloping terrain above-ground and–extremely–hard coral beneath typically require the presence of ground screws. In many cases, island installations should assume a need for the more rugged alternative from the start.
Racking systems and other associated solutions must be suited to the landscape. Every parcel's makeup is different. Above-ground factors such as the slope and weather can all significantly impact construction and performance. Alongside their lower part counts, Terrasmart solutions like our GLIDE fixed system have built-in flexibility with greater slope tolerance to allow for variable terrain, high winds, and other challenges common to islands.
Integrated partners reduce risks and headaches. Terrasmart's most important asset is our people. Having one integrated team that's able to manage every side of an installation means faster installs and fewer problems. The rigors and costs of bringing specialized equipment and components to an island can be incredibly demanding. An experienced partner can foresee logistical issues and construction challenges.
Two tropical success stories
Chub Cay, Bahamas – 4MW
Terrasmart isn't new to securing PV systems on hurricane-prone Caribbean islands. The experience was a substantial help for installing the Bahamas' largest solar array at Chub Cay.
Caribbean businesses on the island contend with exorbitant electricity prices, poor reliability and poor air quality from diesel-powered generators. Solar is a viable alternative at less than half the cost of conventional sources in the Caribbean. For the private resort on Chub Cay, installing a self-sustaining microgrid combining solar and battery storage made perfect sense.
Terrasmart conducted two rounds of geotechnical surveys and testing onsite three months before installation to confirm soil composition. Structural calculations determined that a ground mount foundation would require 5,700 lbs of tension capacity, which meant that Terrasmart's ground screw solution was the only viable option to penetrate the island's solid oolite limestone. The screws' patented spiral thread means they require lower embedment depth for faster and more cost-effective installations. In these conditions, driven piles would require cost-prohibitive concrete foundations.
Terrasmart's Glide fixed racking system was used to integrate seamlessly with the ground screw foundations, allowing the system to tolerate hurricane-force winds up to 210 mph. The high-strength steel, a low-tilt form factor, and specialized module frame mounting ensured durability. The team engineered six mounting locations, instead of four, to withstand the worst of any storm. Terrasmart racks — which already come with superior corrosion resistance — were customized for increased galvanization to sustain the corrosive marine climate.
Not only is Chub Cay the largest solar array in The Bahamas, but it is also the largest grid-forming system. The microgrid was built and commissioned without delays in eight months. While creating significant climate benefits, this landmark installation will save millions of dollars in fuel for the private resort and its marina. The project was awarded the Solar & Storage Project of the Year award from Solar Builder in 2021.
Cat Cay, Bahamas – 560kW
Only Terrasmart's ground-screws could penetrate the solid oolitic limestone soil on the private island Cat Cay. As the largest ground mount PV system in the Bahamas, the Cat Cay project utilized Terrasmart's proprietary ground screws, benefiting from a cost effective solution that would have been impossible with driven piles or the complexity of a costly concrete foundation.
Because Terrasmart ground screws are made with the highest quality materials, patented spiral thread and pinpoint forger tip designs, our long lasting foundations are always backed by a 20-year warranty. Combining ingenuity with resilience, Terrasmart ground screws provided the only option to install a system on a bed of ancient coral with the utmost accuracy, making solar possible on Cat Cay island.
Tourists on Cat Cay Island are not the only ones basking under a bright tropical sun. The island's 560kW solar system carries the island peak's power demand, turning this paradise of sand and coral into an energy autonomous gem.
One integrated partner for island solar
EPCs, developers, and asset owners trust Terrasmart to bolster their critical solar installations because they know we understand difficult terrain above and below. Combining our smart project feasibility software, our foundations, racking systems, and eBos solutions into one efficient end-to-end solution yields unique benefits for strong island-friendly project returns.
See how Terrasmart and its robust, customizable racking PV systems make it a perfect fit in island nations and territories turning to solar. Talk to our experts by requesting a quote today.
The content & opinions in this article are the author's and do not necessarily represent the views of AltEnergyMag
---
Comments (0)
This post does not have any comments. Be the first to leave a comment below.
---
Post A Comment
You must be logged in before you can post a comment. Login now.
Featured Product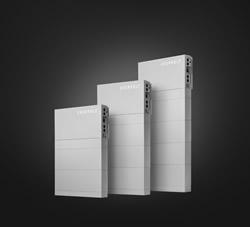 Offer homeowners best-in-class solar and energy storage in one money-saving bundle. Panasonic's new EverVolt™ Series modules come in 350W, 360W, 370W & 380W models and work seamlessly with their EverVolt battery storage - all warrantied by one of America's most trusted brands.