Boone said that he first learned about Roof Tech at the Electricity Transformation Canada tradeshow in Toronto in November 2020. Soon after, he decided to try RT-MINI II with Roof Tech's self-flashing AlphaSeal® PV Mounting System.
For Generation Solar, RT-MINI II is the Ideal Mounting Product
Case Study from | Roof Tech
Today, 98% of all the solar energy in Canada is produced in Ontario and there are now more than 26,000 PV systems installed throughout the region. Simon Boone, co-founder of Generation Solar, was the former chair of the Ontario Caucus of the Canadian Solar Industries Association and contributed to the development of the provincial Renewable Energy Standard Offer Program. He and his team at Generation Solar have been providing PV systems for Ontarians since 1998 and his company now installs upwards of 500kW each year.
A chance encounter with RT MINI earns Roof Tech another loyal customer.
Boone said that he first learned about Roof Tech at the Electricity Transformation Canada tradeshow in Toronto in November 2020. Soon after, he decided to try RT-MINI II with Roof Tech's self-flashing AlphaSeal® PV Mounting System. "Since the very first job, we've been very happy with RT-MINI II," said Boone. "It's so well designed and extremely versatile." Boone explained that truss manufacturers in Ontario don't want large fasteners lagged into trusses on their jobs, adding, "RT-MINI II makes it easy to attach panels to trusses and rafters without the use of large lags, or even directly onto the roof deck. We just place the mounting bases exactly where they need to be."
Extreme changes in temperature make RT-MINI a natural choice.
The temperature in Ontario has extreme variations through the seasons. "We can get extreme cold, down to -30°F in mid-winter, up to a very humid 95°F in summer," said Boone, "so the butyl rubber on RT-MINI makes it a great choice for us. With RT-MINI, our installers never have to mess around with a caulking gun up on the roof to seal mounting hardware, they simply attach RT-MINI and the seal is secure." He added, "I can't imagine ever going back to the old way. RT-MINI II is our go-to mounting product now."
Worry-free procurement and a smooth supply chain from Roof Tech.
Boone appreciates the ease of procuring all the supplies he needs from Roof Tech. "I can get more fasteners, additional strips of butyl tape, and even engineering data quickly and easily," he said. "We order in large quantities to keep enough RT-MINIs on-hand." Boone also recognizes the extensive research and development that went into designing RT-MINI II. "It's a really great idea, and I'm glad they put the work into making it possible. We've been in business 25 years and always talked about this concept, but Roof Tech invested the time and money and proved that it could succeed."
About Generation Solar.
Generation Solar was founded in 1998 by co-owners J.P. Pawliw, P. Eng. ME, and Simon Boone, P. Eng. The company is based in the city of Peterborough in Ontario, Canada and currently serves residential, commercial, and agricultural clients within a 60+ mile radius of their headquarters. Pawliw and Boone work closely with their team of seven employees to perform all work in-house, providing design, supply, installation, and maintenance services for grid-tied PV systems, off-grid energy systems, backup battery systems, and EV chargers. To learn more about Generation Solar visit https://www.generationsolar.com
About Roof Tech
Roof Tech, Inc., is the first U.S. subsidiary of Yanegiken, a Japanese company renowned for more than five decades of innovative roofing technologies. In 2013, Roof Tech established its U.S. operations and is now headquartered in San Diego, California. Roof Tech has a national network of distributors in place to provide its unique PV solar mounting solutions for residential and commercial projects. Roof Tech's current product line includes RT-MINI, U set Solar®, RT-APEX, the RT-REB Roof Entry Bracket and the new RT-MINI II Self-Flashing Mounting Base. All products are fully code-compliant and offer compact, watertight performance for rooftop solar installations.
The content & opinions in this article are the author's and do not necessarily represent the views of AltEnergyMag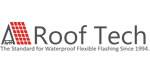 Roof Tech
We offer a range of PV mounting solutions designed specifically for residential applications. For installers, homeowners, and solar panel manufacturers, Roof Tech represents the next generation in reliability, innovation, and ease of installation.
Other Articles
When May Electric's customers returned to their homes after the storm, they encountered widespread flooding and broken windows, but their solar panels were unharmed.
Vazquez explained that roof leaks are a main concern for new customers, so his installers always take time to explain the benefits of RT-MINI. "All our installers have a construction background, and they have full confidence that there will never be any leaks,"
American Solar Repair has a unique focus in the solar industry: rather than install new solar panels on customers' homes, they remove existing panels on roofs that have leaks or other problems and reinstall the panels using new mounting hardware.
---
Comments (0)
This post does not have any comments. Be the first to leave a comment below.
---
Post A Comment
You must be logged in before you can post a comment. Login now.
Featured Product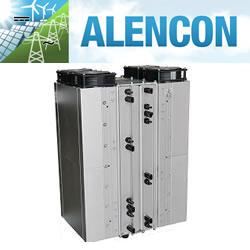 Alencon Systems is the premier manufacturer of high power, high voltage DC:DC optimizers for alternative energy applications including solar, battery energy storage, Microgrids, Fuel Cells and Electric Vehicle charging. Alencon's DC:DC converter offerings include the SPOT, BOSS and CUBE series DC:DC converters. The SPOT is a modular, uni-directional DC:DC solution ideal for solar applications. The BOSS is a modular, bi-directional unit for use with battery energy storage. The CUBE is a monolithic DC:DC converter which is available in both uni-directional and bi-directional modalities. Pictured above, is the Alencon SPOT.