Secures electrical conduit for easy wire management of metal roofs
(Colorado Springs, Colo., - May 06, 2022) S-5!, the inventor of engineered, manufactured, metal roof attachments including solar applications, introduces its new electrical conduit clamp for metal roofs.

The new CanDuit™ clamp secures and supports conduit for wire management and fastens home runs to metal roofs for solar PV systems, in combination with any S-5! clamp or bracket.
Made from electro-zinc coated steel, the CanDuit clamp features two halves that clamp around the pipe or conduit with an EPDM liner pad that protects against abrasion and a threaded M8 stud that allows for attachment to S-5! products—providing easy, organized securement without scratching, corrosion or other damage to the roof.
The CanDuit can be used in both residential and commercial settings for a range of applications including electrical, solar, plumbing for gas or water and condensate drainage.
CanDuit Key Features:
• Available in 14 sizes with outer pipe diameters ranging from .79" (20 mm) to 4.6" (117 mm).
• Adjustability within each clamp enables minor size adjustment to secure most conduit and other piping.
• CanDuit's M8 threaded shaft mounts directly to S-5!'s non-penetrating clamps for standing seam roofs and factory weatherproofed brackets for exposed-fastened roofs and the S-5! GripperFix® utility mounting system.
CanDuit Benefits:
• Complete solution from a single source
• Secure and long-lasting
• Fits all S-5! clamps and brackets
• Easy installation
• Avoids scratches and corrosion
• Fewer components save costs
• Corrosion-resistant and durable
• 10-year warranty against manufactured defect
"Our customers repeatedly ask, do you have anything to mount electrical conduit, pipes and other round-shaped objects to metal roofs," says S-5! CEO and Founder, Rob Haddock. "So, in an effort to respond to the industry's needs and as we continue to innovate new and better solutions in a constant product improvement and invention/reinvention mode to bring competitive advantages to our customers, we've created the CanDuit clamp. So now, S-5! Can-do-it!"
About S-5!
Founded by a veteran metal roof expert, S-5! has been the leading authority on metal roof attachment solutions since 1992. S-5!'s zero-penetration clamps attach ancillary items to standing seam and exposed-fastened metal roofs, while maintaining roof integrity and warranties. Made in the U.S.A., S-5! solutions are engineered for a variety of roof-mounted applications and are now installed on more than 2 million metal roofs worldwide, including 4.6 GW of solar PV, providing strength and longevity never before seen. For more information, visit www.S-5.com.
Featured Product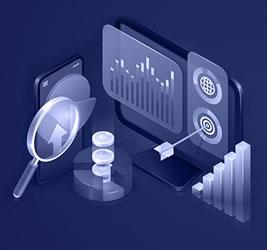 At Precedence Research we combine industry-leading insights with ground-breaking research techniques to help our clients successfully address their unique business challenges and achieve mission-critical goals. Our suite of services is designed to give tailwinds to businesses.