Seattle is among 17 major North American cities whose "2030 District" is driving high-efficiency district energy systems to share and exchange energy and heat between building partners - saving energy, money and maintenance costs, and providing more reliable power.
Perhaps one of the primary reasons for district heating systems not being as efficient as they should be is due to a lack of access to data. Effectively, designers specify systems without using any operational data to help inform their decisions.
Records 1 to 2 of 2
Featured Product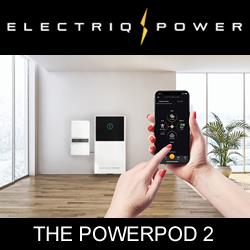 The Electriq PowerPod 2 is a fully-integrated home energy storage, management, and monitoring system powered by LFP batteries. The high-performance, cobalt-free product includes a hybrid solar/battery inverter controlled by intelligent software. The PowerPod 2 provides backup power and can self-consume or export excess power back to the grid.