My favorite feature of the RE-VOLT battery is the LCD display located on the front of the battery. The LED screen gives the State of Charge, Cell Voltages, and Fault Code information with just a few clicks through the menu.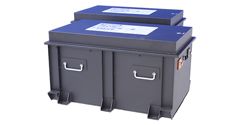 The Lithium Iron technology possesses superior thermal and chemical stability, which provides better safety characteristics. Lithium phosphate cells are incombustible, and are more stable under overcharge or short circuit conditions.
Records 1 to 2 of 2
Featured Product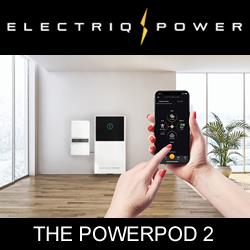 The Electriq PowerPod 2 is a fully-integrated home energy storage, management, and monitoring system powered by LFP batteries. The high-performance, cobalt-free product includes a hybrid solar/battery inverter controlled by intelligent software. The PowerPod 2 provides backup power and can self-consume or export excess power back to the grid.