SMA is thrilled to see that its award-winning CORE1 inverters are officially making it into the field, and Pickett Solar is among the first to install the groundbreaking commercial inverter! The CORE1 is the worlds first free-standing PV inverter, and offers 60% faster installation.
Solar Spotlight: CORE1 Inverters in Action With Pickett Solar
Jessica Dumont | SMA Inverted
Reprinted with permission from SMA:
Pickett Solar, which specializes in designing and installing commercial and agricultural solar projects in Central California, is currently working on two PV systems using CORE1 inverters. Each project is scheduled to be commissioned in March.
The first system is being installed for Golden Valley Grape Juice & Wine, a packer and producer of wine grapes and juice products. The 2.37 MW PV system uses 35 CORE1 inverters in a ground-mount design, as well as five SMA Sunny Tripower 30000TL-US inverters and one SMA Sunny Tripower 20000TL-US inverter.
The second project showcases the CORE1's ability to be roof-mounted. The 1.1 MW system is being installed for Kings River Packing, a fruit packing company in Sanger, California. This project uses 19 CORE1 inverters.
SMA and Pickett Solar are well-established partners, both with emphasis on great customer service and a proven track record of success.
"We are excited to continue our relationship with SMA as they roll out the new CORE1 inverter", said Jeff Gatzka, Solar Department Manager for Pickett Solar. "The new design with plug-in strings, integrated AC and DC disconnects, and higher ratings all mean quicker installs and fewer headaches for installers and owners alike. We continue our loyal relationship primarily for the quality of the product that SMA puts out and their second-to-none customer service. These two practices are essential to running a respectable, successful company and align with Pickett Solar's business model perfectly."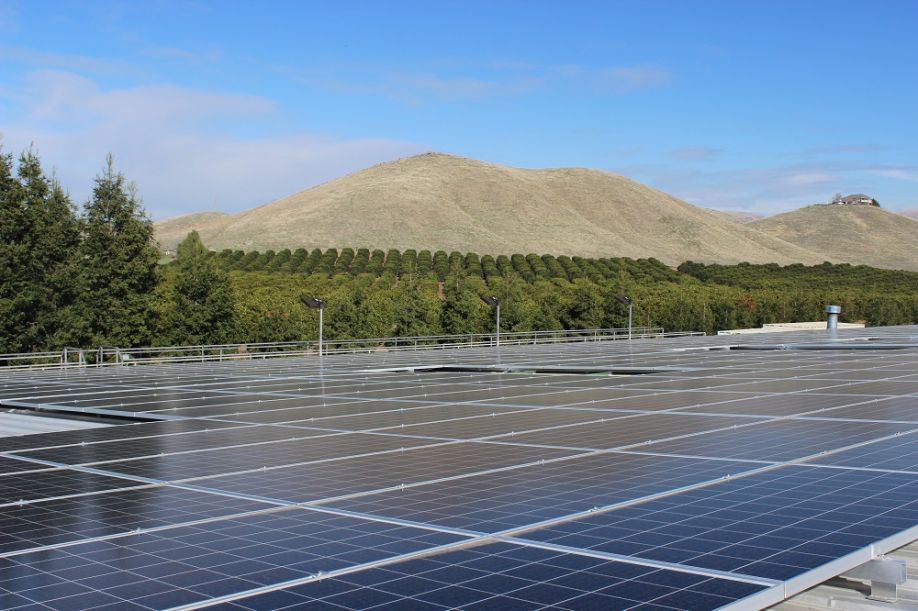 The content & opinions in this article are the author's and do not necessarily represent the views of AltEnergyMag
SMA America
SMA America is the U.S.-based subsidiary of global PV leader SMA Solar Technology AG. SMA is a power conversion, energy management and support service provider for residential through utility-scale photovoltaic systems. SMA's leading range of solar inverters and related technologies spans all power classes and is compatible with all module types, resulting in the largest solutions portfolio in the industry. With 40 years of experience and more than 100 gigawatts of installed capacity, SMA is represented in every major PV market on the planet and continues to lead the industry with unmatched technological innovation, strong service support and educational programs.
Other Articles
Of the many suppliers and customers SMA works with, one outstanding partner is Ageto Energy of Fort Collins, Colorado. Ageto produces microgrid control systems, and has selected SMA's CORE1 Inverter in their projects around the world since 2017.
Relative to market dynamics, we are seeing more markets reducing or eliminating incentives. Whether it's net metering or the ITC, the industry must account for changing financial models.
Collectively, the solar installation donated to the pantry will relieve an annual electrical bill exceeding $10,500. Going forward, the new 33 KW system will mean those funds can instead be allocated to purchasing food for pantry clients—enough food to prepare 6,360 meals.
---
Comments (0)
This post does not have any comments. Be the first to leave a comment below.
---
Post A Comment
You must be logged in before you can post a comment. Login now.
Featured Product

The Iron Edison Lithium Iron solar battery is fully compatible with popular battery-based inverters and is housed inside a rugged steel enclosure with integrated Battery Management System. Standard capacities range from 2 kWh to 42 kWh, with custom high-capacity and high-voltage models available for commercial applications like peak load shaving and UPS. The battery is designed and assembled at the company's headquarters just outside of Denver, Colorado. The Iron Edison Lithium Iron battery is an ideal replacement for lead-acid battery, with longer cycle life, smaller footprint, and maintenance-free operation. Residential applications include solar battery backup, grid-zero and off-grid energy storage. Commercial applications include high voltage battery backup, off-grid telecommunications power and peak load shaving. If you have any questions, please call us at 720-432-6433. We are happy to help!