Due to extreme weather, high solar radiation, high UV index and the salinity of certain areas, the Atacama Desert in Chile presents conditions that contribute to the early degradation of instrumentation, communication and energy systems.
The Atacama Desert, Extreme Conditions for Instrumentation
Fernando Guerra Hidalgo | Kipp & Zonen
Due to extreme weather, high solar radiation, high UV index and the salinity of certain areas, the Atacama Desert in Chile presents conditions that contribute to the early degradation of instrumentation, communication and energy systems. Therefore, it is essential to take appropriate precautions during installation and maintenance. Fernando Guerra Hidalgo, Ingeniero Proyecto FIC-R, Universidad de Antofagasta shares his experiences from the Plataforma Solar del Desierto de Atacama (PSDA).
Electrical protection
It is required to protect the power systems and signal circuits from interference and surges that may cause damage to electronics, or affect the data collected by the instruments connected to them. First, consider a study of the ground conditions for a Protective Earth. In some areas of the Atacama the soil resistivity can be as high as 600 ohm/m, which requires investment in a ground mesh.
A large area ground mesh can be used to provide the reference for an isolated photovoltaic system; panels, batteries, inverter and power/charging units. It also provides the discharge path for lightning, electro-static discharge, and other noise that interferes with instrumentation and equipment. As far as possible, the power and communication systems should be separated from the sensitive measurement circuits.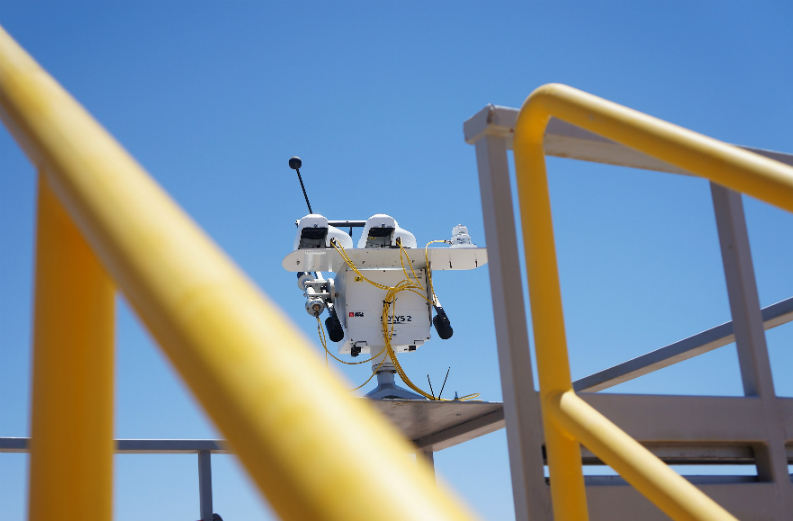 UV radiation
It is important to keep the high UV radiation in mind because of the increased degradation of materials, including the cables used to transmit data and power. We have measured up to 80 W/m2 of UVA and 2.9 W/m2 of UVB irradiance with the Kipp & Zonen UVS-AB-T radiometer. This is higher than the levels typically used in testing cables for UV resistance.
The cables must be channelled through metal tubes and waterproofed. This also prevents damage by the fauna in the area of the Atacama Desert, such as rodents that can destroy the insulation of cables.
Wind
Whilst wind speeds in the Atacama are not particularly high, up to around 45 km/h, they can be very gusty. Therefore, care must be taken in the work area and equipment must be securely fixed down or stored properly. In particular, avoid working in greater than 35 km/h winds when installing photovoltaic panels. They are light and have a large surface area and can easily be blown from the hands of the workers, breaking the panel and leading to accidents to people or damage to the plant.
Wind gusts also blow dust, sand and small rocks that can cause damage.
Preventive maintenance
This is removing dirt and corrosion and avoiding the general deterioration of instruments caused by the environmental conditions. Where dissimilar metals are in contact corrosion can occur due to galvanic effects.
The Baseline Surface Radiation Network (BSRN) Operations Manual is an excellent guide for preventive maintenance; whether it be cleaning the domes, housings, electrical connectors or checking the condition of cables.
It is important to check for scratches on the glass dome caused by poor maintenance procedures or sandstorms (quartz domes are much more resistant). Connectors with the presence of oxide will not conduct the shield correctly and may become difficult to undo. It is recommended to protect them by rubbing the outside of the connector with a clean cloth impregnated with a mineral lubricant, thereby preventing the generation of oxidation.
Checking the condition of the cables is another important maintenance item, particularly for instruments that move in one or two axes (such as a sun tracker) causing stretching and compression along the cable. Check for rubbing and friction between mounting surfaces/supports and cables caused by wind or instrument movement and for rodent damage.
It is also important that the mounting and level adjustment screws have a low-torque locking compound applied (for example, Loctite®222) to prevent loosening due to vibration caused by wind on the mounted instruments.
There must be a safe working area for maintenance of the equipment, but with access restricted to properly trained and authorised personnel. Untrained people can cause more damage than leaving the instruments without maintenance.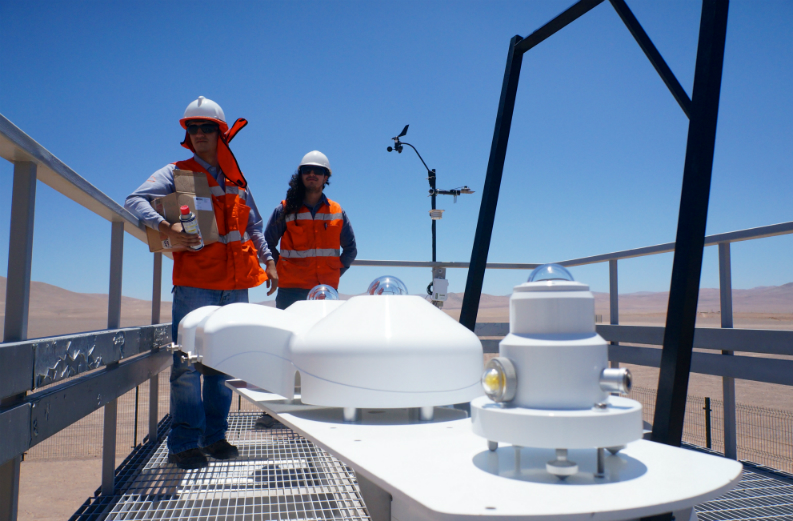 The Plataforma Solar del Desierto de Atacama (PSDA) is located 80 km south east of the University of Antafogasta. It features a Kipp & Zonen solar monitoring station and an application is in progress to join the BSRN.
The content & opinions in this article are the author's and do not necessarily represent the views of AltEnergyMag
---
Comments (0)
This post does not have any comments. Be the first to leave a comment below.
---
Post A Comment
You must be logged in before you can post a comment. Login now.
Featured Product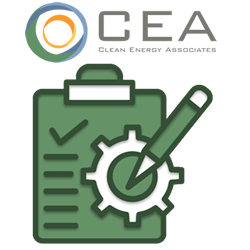 Clean Energy Associates provides a complete quality assurance solution that covers the entire product lifecycle of PV modules, storage systems, and every Balance of Sy stem (BOS) component. CEA's experienced on-the-ground and international team of quality control engineers and account managers offer an unparalleled quality assurance presence that can protect solar and storage investments and ensure future energy-producing viability for the life of the product.